"We have done our job", Rama criticizes EU in Brussels for vaccines: We set aside
Politiko
2021-03-01 15:13:00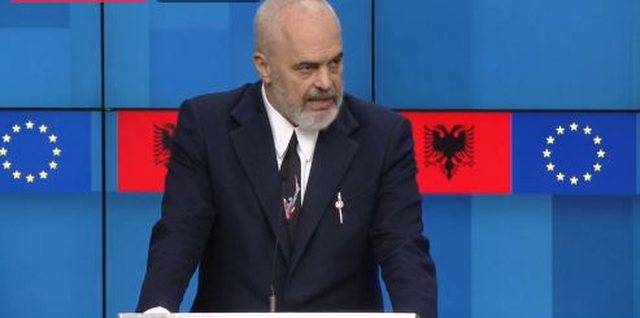 At a joint conference with EU High Representative Josep Borrell and Enlargement Commissioner Oliver Varhelyi, Prime Minister Edi Rama again criticized the EU for distributing anri-Covid vaccines.
According to Rama, the vaccination process in Albania is on the right track, while he points out that many countries have not started yet.
Regarding the implementation of reforms, Rama said that Albania has done its job. He also focused on projects in the Balkans aimed at strengthening co-operation and the economy.
"Let me tell you that we highly appreciate the efforts made by the commissioner to be on our side at this delicate moment, when Albania and other countries in the region were left out of the distribution of vaccines.
It was a shocking moment for our people as we do not live on the border, but within the EU, but we are surrounded in our region by the EU borders. However, I know you all know how this went.
Today there are 140 countries that have not started any injections. Today there are 10 countries that have 70% of production. It is difficult not only for us but for many EU members. I'm happy to announce that Covax is finally starting to give countries the first doses. And we will be very happy to receive the first shipment of the AstraZeneca vaccine
The most important thing for us is that we have done our job. We are always attentive to listen to the Commission, as the highest mechanism. I hope that the plan for investment in the Balkans presented by Commissioner Varhelyi will be an extremely important instrument to strengthen our economy and cooperation.
As I said, we do not make the reforms that you ask for, but because we owe it to future generations. "It may seem that the EU is a curse, but it is not, it is a pain that we must deal with for our future" , declared Rama.