The opposition demands it in the Assembly, Rama reacts on social networks
Politiko
2023-02-02 12:03:33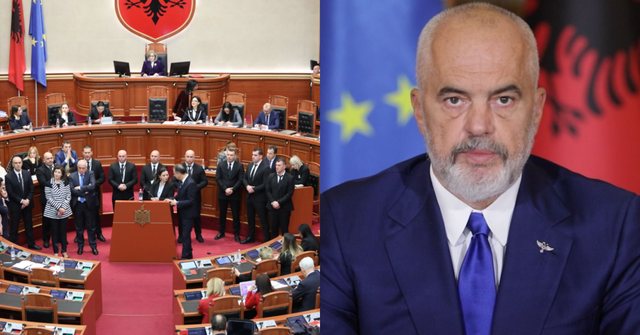 Edi Rama's reaction has arrived on social networks, as the opposition in the Assembly is asking him to go and give explanations about his connections with McGonigal. Rama has attacked the opposition, while saying that Albania-USA relations are strong.
He denies being under investigation by the authorities in the USA, while earlier the chief democrat Sali Berisha has published a document that shows the opposite. SPAK has also launched investigations into the McGonigal case.
In Rama's reaction, no explanation is given for the issue and for the fact that for the second time in a row he does not go to the Parliament to avoid confrontation with the opposition.
"This is a big and slanderous mockery of politics without knowledge or faith with those who go behind this policy of discredited figures, who want to cover the sun with a sieve, while our relations with the US and American institutions are more stronger than ever.
Who has two minds understands what this whole hysteria of political and media self-judgment is about a trial in America for an FBI official whom the nongrata justice here claims was corrupted by me, while the American justice does not there is no accusation or claim.
A total abuse of freedom of speech, of the truth, of the public, in a total moral, political, electoral despair, where extreme defamation is aimed at manipulating opinion with a case investigated by American justice that has gone to court and has not has nothing to do with us here!" - writes Rama.
A total abuse of freedom of speech, of the truth, of the public, in a total moral, political, electoral despair, where extreme defamation is aimed at manipulating opinion with a case investigated by American justice that has gone to court and has not there is no connection with us here!

— Edi Rama (@ediramaal)

February 2, 2023