The affair of the incinerators, DP demands the resignation of Edi Rama
Politiko
2022-07-05 12:57:02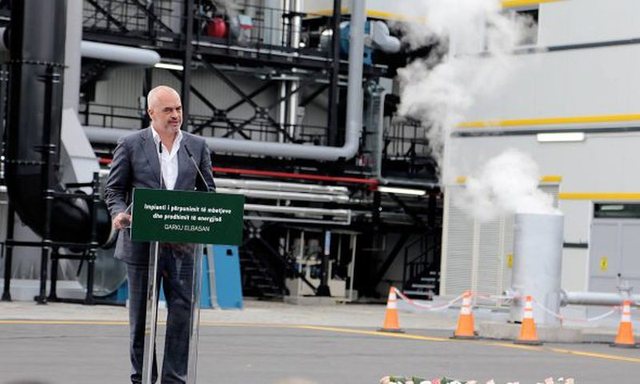 The Democratic Party demanded the resignation of Prime Minister Edi Rama today, after new facts emerged from the incinerators file, which implicated an elderly couple in the affair as owners of a 30 million dollar business.
Democratic MP Belind Kelliçi declared from the blue seat that Damian Gjiknuri, Arben Ahmetaj, Erion Veliaj and Edi Rama are hiding behind the forged signatures of the elderly. Kelliç called on SPAK to investigate the "head" of the incinerator affair.
Po ashtu, deputeti iu drejtua qytetarëve duke iu kërkuar të bashkohen në protestën e 7 korrikut.
Deklarata e Këlliçit:
Haxhire Gurakuqi është një shqiptare e moshuar që jeton në azil. Ajo priste që Edi Rama dhe Arben Ahmetaj t'i ndërtonin shtëpinë e shembur nga tërmeti.
Për Mafian e inceneratorëve nuk dinte gjë, sepse nuk i ndiqte lajmet.
Deri ditën kur mafia mbërriti edhe në azilin e saj, dhe zonja Gurakuqi u bë vetë lajmi.
Dy prokurorë 'fake' shkojnë dhe i marrin firmën për 't'i zhbllokuar' lekët e pensionit.
Letrat e firmosura prej saj janë, në fakt, leja që ata të përdorin llogarinë bankare të së moshuarës dhe të qarkullojnë 30 milionë eurot e inceneratorëve të 'biznesmenëve fake' Mirel Mërtiri dhe Stela Gugallja.
'Fake' sepse, pas tyre janë Gjiknuri, Ahmetaj, Veliaj dhe Rama.
Partia Demokratike përçmon me neveri mashtrimin e një të moshuare, të braktisur në azil nga inkompetenca e pushtetit, dhe dënon me forcë vjedhjen e radhës në serialin "Mafia e inceneratorëve'.
Ne i bëjmë thirrje SPAK-ut të hetojë kokën e aferës qindra milionë euroshe dhe të mos merret më me bishtat. Deklarata e këtij institucioni, pas skandalit të fundit, se po ndjek paratë, kur hetimet kanë filluar prej 1 viti, nuk është serioze.
Nën dritën e fakteve të reja, skandalit të radhës dhe traditës në hajdutëri të kësaj qeverie, Partia Demokratike kërkon dorëheqjen e menjëhershme të Edi Ramës.
The Democratic Party calls on everyone, right and left, to stand up in defense of their dignity and that of Albania. The march on the backs of the Albanians of the gang in power must be stopped immediately.
After taking 500,000 Albanians to the asylums of the world in 9 years of government, his ordinaries go to those who are left, up to the old people's asylums, and take the funds for the funeral expenses.
We remind you of the infamous expression "You haven't seen anything yet!".
After Haxhire Gurakuqi there is nothing left to see.
Remove the resignation of Edi Rama and the end of the most corrupt government in the history of Europe.
therefore,
Dear citizens,
Join civil society and the Democratic Party on July 7! For an Albania in danger. For an Albania that passes from the hands of thieves to the hands of Albanians.