Berisha calls on the FBI: Investigate Yuri Kim and her ties to McGonigal
Politiko
2023-01-30 12:37:24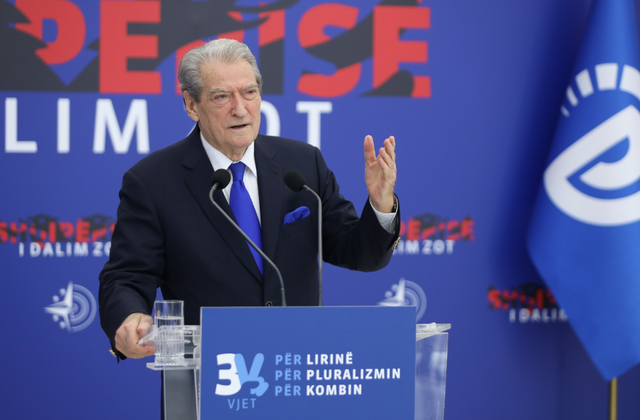 The leader of the opposition, Sali Berisha, has called on the FBI to investigate Ambassador Yuri Kim. Berisha considers unacceptable the fact that the chief diplomat did not react to the scandal involving Edi Rama and which harms the relations between the two countries.
He said that Albanians expect a reaction from Kim, while he raised the question of what interests the number one of the USA represents in Albania. Furthermore, Berisha threw several accusations at Yuri Kim.
"The code of silence is also being implemented by the governor, who has left nothing uncommented. Now for an event that has deeply shaken the world, he does not utter a single word. How is this possible? What interests does the governor represent? Can anyone explain? Is there an Albanian who does not expect her reaction to this event?
In her own way, the governor is a McGonigal, against whom there are many accusations of all forms of corruption.
If McGonigal started with manipulations with the Russian file, the governor continued her work with slander, with attacks, proving that she has no principle, no value.
Roaming from studio to studio, from office to office, with the sole purpose of destroying the opposition.
That's not what makes it apply the silence code. Therefore, I call on the FBI, other US agencies, to investigate what her attitudes were towards McGonigal. Did she inform her country about the meetings he had, about his activities, about his frequent visits to Albania?
Did she inform about Deripaska in Albania, about his companies that swelled like leeches in Albania, not to mention that they were under strict US sanctions for four years? There was that lunch and dinner with the Rama-McGonigal team. These and other things are important for the authorities of the friendly country to get to the end of this matter" , declared Berisha.