Deputies who participated in the meeting / Will the negotiations with the Socialist Party continue, Alibeaj's position is clarified
Politiko
2022-05-26 11:54:03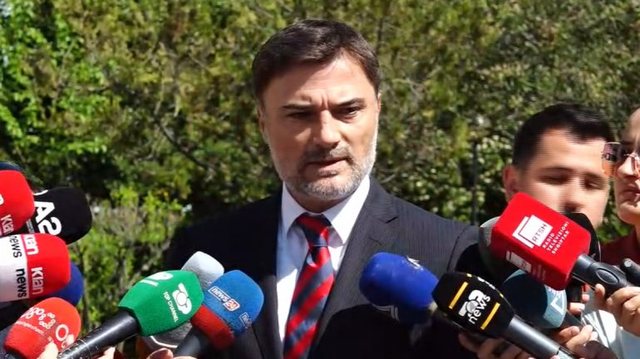 Details have emerged from the meeting that Enkelejd Alibeaj is holding with the deputies in the blue headquarters.
He, Jorida Tabaku and Gazmentt Bardhi have stated that there is no reason to continue negotiations with the SP for the election of a new President, reconfirming the withdrawal from the agreement.
Alibeaj: I suggest that there is no reason to participate. They broke the deal.
Tabaku: We must end participation in the presidential election process.
Bardhi: I think the group should come up with a statement to clarify this position and we should not continue with this as the mask of Edi Rama's facade has fallen.
The deputies who participated in the meeting convened by Alibeaj are:
1) Emilia Koliqi
2) Flamur Hoxha
3) Zheni Gjergji
4) Kreshnik Collaku
5) Kastriot Piroli
6) Merita Bakiu
7) Sajmir Korreshi
8) Eralda Tase Bane
9) Selaudin Jakupllari
10) Jorida Tabaku
11) Chestnut Lefter
12) Ferdinand Xhaferraj
13) Arbi Agalliu
14) Gazmend Bardhi
15) Chupi Gifts
16) Andia Ulliri
17) Bledion Nallbati
18) Orjola Pampuri
19) Dashnor Sula