The race in the Democratic Party, votes Fatbardh Kadilli: As it started, the race ended unequally; Glad I sparked courage
Politiko
2021-06-13 11:21:14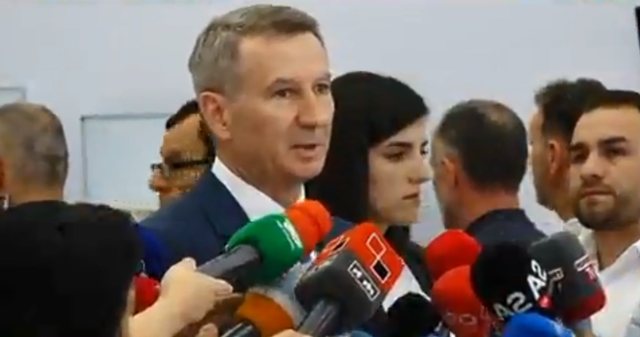 The candidate for chairman of the Democratic Party, Fatbardh Kadilli, has voted.
After the vote, Kadilli said in a statement to the media that the race closed as it started, according to him unequal, however he said that he feels happy that he lit her first spark.
" It is an important moment for the DP and its members. I invite them to take part in the vote because we love this party and we want it to be revived. It's a race that ended as it started uneven but I'm glad I sparked its first spark. I ignited courage.
The manifesto to make the party pure open united will continue.
In general, stay away from these processes, the real process is the spirit with which the Democrats will come out. "It is the first time that a political force is tightened in a short time to reflect a lot", said Kadilli.