"Kim interferes in court proceedings", Berisha: Why I did not request a meeting with Mike Pompeo
Politiko
2022-05-18 19:49:34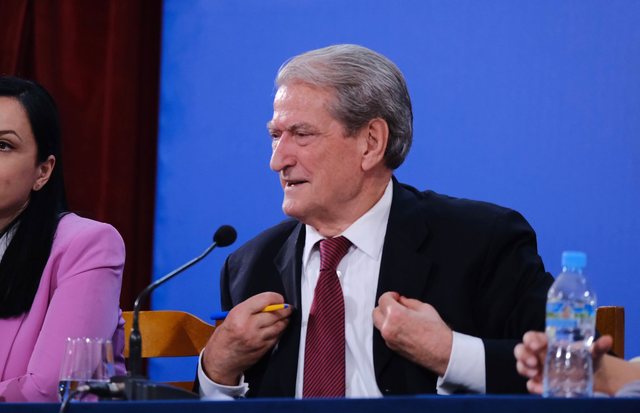 Former Prime Minister Sali Berisha has again accused the American ambassador in Tirana, Yuri Kim, that he is trying to interfere in the court process on the issue of the DP statute.
From Berat, where he held a meeting with the Democrats, Berisha said that Kim tried to damage the 'Re-establishment', violating Albanian laws and international conventions.
"Ambassador Kim has tried to undermine this move at every step. On the 100th anniversary of US-Albania relations, my regret is that there are three people who have damaged these relations the most, Soros, Edi Rama and the governor who feels that she can interfere in the court proceedings, who calls journalists and tells them censorship. violating the constitution why give Berisha.
He calls those who do polls and tells them what these polls are. "The US president is a friend of Albanians, I knew him, but she does not represent him when he intervenes in the courts, she violates our laws and international conventions" , said the former prime minister.
Berisha also denies the rumors that he requested a meeting with former US Secretary of State Mike Pompeo, who visited Tirana a few days ago.
Berisha said he felt sorry when he learned that the conference for the 100th anniversary of the Albania-US friendship was organized by Taulant Balla, who according to him has been documented to have traveled many times with Edmond Begon, a convicted drug trafficker.
"We had Mike Pompeo's visit to Tirana. I felt great sadness. Not why I did not meet because I had no reason to meet, I am now in the process.
What happened? Who invited him to the 100th anniversary conference? The invitations were distributed by Taulant Begoja who with documents is 56 times a passenger with Edmond Begon, a convicted drug trafficker.
He could have been invited by the Ministry of Foreign Affairs, the university, the diplomatic academy, but for Balla to organize the conference, he reminded me of Saimir Tahiri in the White House, black page. It is an insult to the friendship between the two countries and the Albanians. We have others who would do conference for Pompeo, then slander that I asked for a meeting with him.
I never asked for a meeting with him. It took pieces a month to get the statement for me but you saw it for yourself. I did not ask anyone. He explained the purpose, understood how things were handled and made a twitter. The trip to Albania in the Iranian camp in Manez " , said Berisha.