After the candidates of May 14, the deputies also distanced themselves from Alibeaj. Who attended the meeting?
Politiko
2023-03-31 17:06:23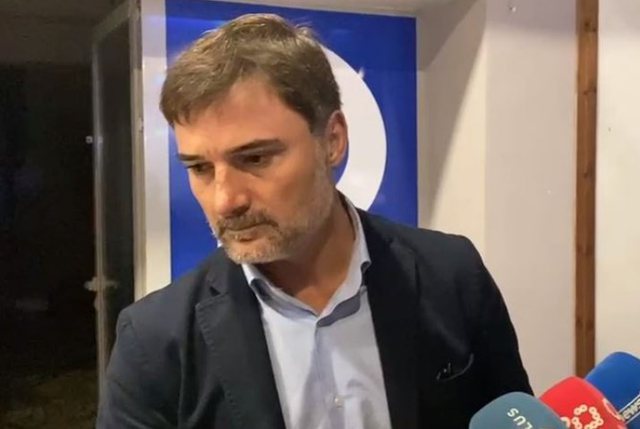 Enkelejd Alibeaj held a meeting today with the deputies who support him.
Only 10 of them participated in the meeting for the preparation of the campaign, who declared that they support the remaining 13 names in the race.
In the meeting it was learned that they received:
Gazment Bardhi
Arbi Agalliu
Lefter Chestnut
Andia Ulliri
Butterfly Acka
Merita Bakiu
Eralda Tase Bano
Selaudin Jakupllari
Zheni Gjergji
The Deputy of the Democratic Party, Arbi Agalliu, in a statement to the media after the meeting, said that he will only support the candidates who are in the DP logo.
I will support the candidates who are under the DP logo. In the most logical part of this situation, we will have to set some kind of example in order not to further divide the right-wing electorate. Every effort will be concentrated against this government.
The Vlora candidate is free to hold his positions and I hope they will vote for the party they came from.' - said Arbi Agalliu.
We remind you that from March 27, which was the registration deadline, until now, 6 candidates from the Alibeaj party have withdrawn from the race, situations that occurred in Lezhë, Kurbin, Librazhd, Vorë, Korçë and finally the candidate of Kruja.
There has also been a decline in the ranks of councilors for Municipal Councils.