Democrats and socialists laughed, Lushnja MP reacts: Basha knew the jokes, why I hit jokingly
Politiko
2021-09-17 18:58:38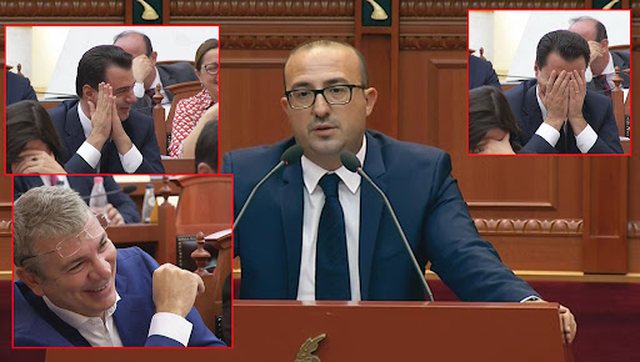 DP MP in Lushnje, Saimir Korreshi reacted after his speech in the Assembly made the rounds of the network, because it caused laughter between SP and DP MPs, including its chairman Lulzim Basha.
Speaking on Syri TV, Korreshi says that with his speech accompanied by jokes, he joked to show the tragic-comic situation where the country is.
"It is a misunderstanding of the media. I had the opportunity to speak in the Assembly. For me there is no problem if you laugh. Maybe the DP leader knew the jokes. It was a long marathon session, we were the only opposition MPs, even the ministers did not have the courage to sit in the rostrum. The situation we are in is tragic-comic. I hit with jokes and humor to show the tragic-comic situation where we are.
Realistically, Lushnja is in a difficult economic situation. If you look I did not spoil the mood at all, they were doses of humor. There was no lack of respect for my word, I touch the reality in Lushnja, those ministers do not know the situation where the Lushnja Hospital is located. Lushnja Hospital is today only for circumcision and appendicitis. "In Lushnja, after 8 pm, there are only men and dogs", said Korreshi.