Tabaku: Risks coming from 'Golden Passports', clear limits for capital that will enter the economy
Politiko
2023-05-31 10:31:47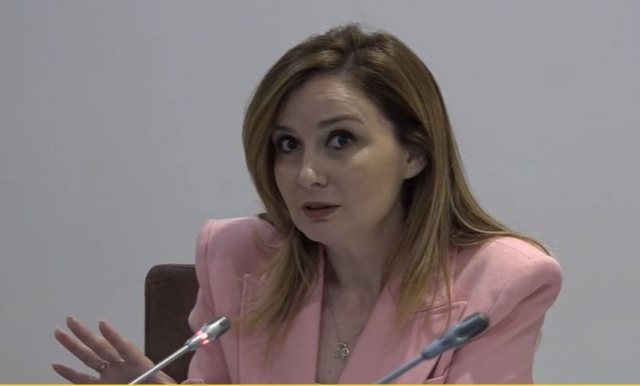 The Albanian Committee of Helsinki presented an analysis on the risk of the government's "Golden Passports" initiative, where some of the problems were presented.
Also present was the deputy of the Democratic Party, Jorida Tabaku, who said that restrictions should be placed on the entry of questionable capital into the Albanian economy, while she also considered the fiscal amnesty initiative as problematic.
"I clearly believe in the role of civil society. Is European citizenship for sale? If we want to become a member country, then it is up to the EU to see if it wants to sell the citizenship. It should be seen what the sale of citizenship brings, for the risk of money laundering. That of golden passports is the same."
"Today the market is working, what capital source will we pave the way for. There are many countries, Cyprus and Malta and Bulgaria were mentioned, that until 2013 have established these schemes. The case of Malta was used by the government as an excuse, so we must let's wait for the Albanian government to make a decision. From the data coming from the Presidency, the granting of Albanian citizenship has doubled, like the suspicious case of two Indian investors."
"It is up to us to set a clear limit to this capital that will enter the Albanian economy. If this is followed by the fiscal amnesty, these are dangerous directions, which is also related to the stability of the Albanian economy. There are several reports, communications with the Albanian government, the good news is that this decision has been put on hold," said Tabaku.