The case of Korça: When the DP leaves the 'deserters' and the 'traitors' enjoy it
Politiko
2021-07-27 21:54:39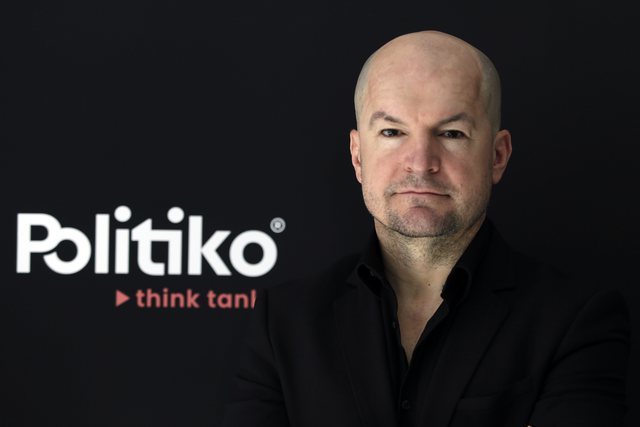 Alfred Lela
There are thirteen ways to see the thirteen 'deserters' of Korça. The first, starts from the most classic, and has to do with the counter-accusation that is being taken by all those who oppose the official line of the Democratic Party or more precisely of Basha: traitors.
This is a line of conflict that usually occurs within Democratic Party districts and has little to do with the public interest or, more simply, with what worries non-Democrats, who manage to look to political parties, whether Socialist or Democrat, more than how many members or sympathizers of the respective formations, who are preoccupied with an ownership, an enclave, something that is related exclusively to 'their' party, and not to Albania.
Of course, the culture of 'love for the party' more than for Albania, is deeply ingrained in our country and our political culture. To see the party as the monad of all things is an invention or application of Enver Hoxha's Albanian communism. The party above all, we give our lives for the party, every people makes the party - what the party says the people do, and such formulations, which aim to strip the individual and empower, arbitrarily and unjustly, an ephemeral force as a political organization in this case.
Gone are the days when senior exponents of the Socialist Party have publicly and widely acknowledged that they love the party more than Albania.
Even in the case of the 'deserters' of Korça, this socio-political application is used to explain the case and to ignore the context.
In this case the dehumanization of the protagonists of the act takes place; they split from the organization and are thrown into the dark mire of betrayal. There awaits the punishment of forgetfulness.
For those who are outside the world with this perspective, it is noticeable that the thirteen of Korça do not deny the organization, but the leadership. More precisely a line of his according to them: clientelism. In the letter of collective resignation from the Presidency and the forums of the local party, they emphasize that they will remain members of the party, but not loyal to the leadership. In a way, they put themselves in the political fridge. By not taking responsibility in the vertical of the party, but remaining in its horizontal, exactly from the bottom (where it is seen more and more clearly, it is put deeper and deeper). Where they can not be blamed for the end, not good, that they warn, but right where they are allowed to look at the stars, from a forced bench of reserves.
Under a new coach they would love to be back, the Thirteen are saying.
Megjithatë, nuk është ky nëntekst që e dallon letrën e tyre, por shpallja e qartë e motivit të largimit, pra klientelizmi. Për kë/çfarë e kanë fjalën, vallë? Për atë klientelizëm të brendshëm i cili nuk bazohet te meritokacia, pra te mosshpërndarja e roleve në mënyrë të drejtë, apo te klientelizmi i jashtëm, te flirti i opozitës me pushtetin.
Është folur shumë për të dyja, janë këmbyer akuza, janë prodhuar lajme, siç janë ndaluar qarkullime lajmesh. Në PD me këtë duhet të merren. Ky është thelbi. A vuan partia, që u themelua mbi shpresën se do ta hapte vendin drejt garës, konkurrencës dhe oportuniteteve, duke u dhënë fund krahinarizmave, nepotizmave, klientelizmave, në një bartëse të këtyre veseve?
Sekush mund të ketë një qëndrim, por tregojnë për një rast që mund të ndiqet nga të tjerë, siç edhe mund të përgënjeshtrohet nga më shumë se aq. Në takimet elektorale të fushatës së fundit, një kandidate e re për deputete në një qark të Shqipërisë se Mesme, largohej pa paguar për shpenzimet akute të tureve të saj (kafe, ujë etj). Kur një prej aktivistëve partiakë i tha se duke qenë se ishin takimet e saj elektorale edhe shpenzimet, rrjedhimisht ishin të sajat, vajza që do të jetë deputete në Kuvendin e ardhshëm u përgjigj ftohtë: kam paguar njëherë për kandidimin tim dhe nuk e fus më dorën në xhep!
Ndoshta të trembëdhjetët e Korçës janë ata që kanë paguar për 'shpenzimet' elektoralëve të të tjerëve, dhe këta të fundit kanë paguar diku tjetër në parti për vendet e tyre në Kuvend.
Në këtë, apo secilin rast të ngjashëm, më thoni, cilët janë tradhtarët?!