Criminal charges against Trump, Republicans: Manhattan District Attorney is supported by Soros and distorted the law
Politiko
2023-03-31 09:09:08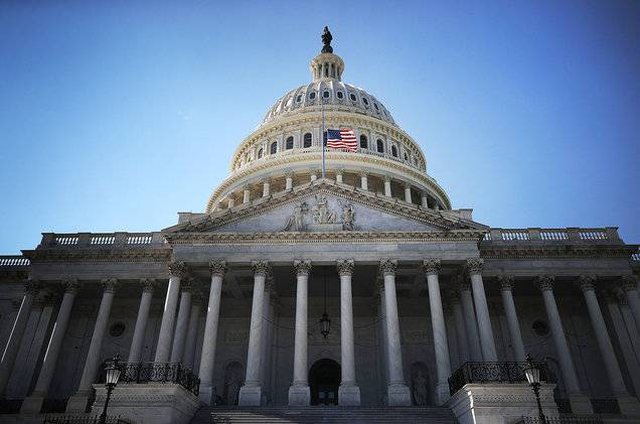 Top Republican leaders in Congress voiced support for former President Donald Trump as a Manhattan grand jury gave the green light to indict him. Republicans accused Democrats of politically using the justice system.
Republicans' sharp reaction to Thursday's indictment reflects the support Mr. Trump still enjoys in the Republican Party and many of his voters as he seeks to retake the White House in the 2024 election.
House Speaker Kevin McCarthy, a Republican, said the indictment showed that "our sacred justice system was used politically" against Mr. Trump.
Lawmaker Elise Stefanik, another leader in the Republican-controlled House of Representatives, called the indictment a "political witch hunt and a dark day for America."
Republican Florida Senator Rick Scott called the indictment a "political vendetta against President Trump," while Texas Senator Ted Cruz called it "a catastrophic escalation of the political use of the justice system."
Former President Trump called the indictments "political persecution". The 2024 White House candidate prepared his supporters when he announced last week that he would face charges over allegations of payments to porn star Stormy Daniels. Last week, Mr. Trump's presidential campaign raised about $2 million, according to its leaders.
Mr. Trump is the Republican front-runner in the 2024 presidential election. He enjoys the support of about 44% of Republicans, according to a Reuters/Ipsos poll that closed Monday, and is followed by Florida Gov. Ron DeSantis with 30%, despite this the latter has not yet announced his candidacy.
In a tweet, Governor DeSantis said the impeachment was un-American.
The weaponization of the legal system to advance a political agenda turns the rule of law on its head.

It is un-American.

The Soros-backed Manhattan District Attorney has consistently bent the law to downgrade felonies and to excuse criminal misconduct. Yet, now he is…

— Ron DeSantis (@GovRonDeSantis)

March 30, 2023
"The political use of our justice system to advance a political agenda turns law enforcement upside down ," said Mr. DeSantis' post on Twitter. "The Manhattan District Attorney, supported by Soros, has repeatedly bent the law, letting criminals go free. However, now he is bending the law to target a political opponent", says Mr. DeSantis, among other things.
But the indictment poses problems for Mr. Trump, who is trying to return to the White House.
Democratic House lawmaker Ted Lieu called the indictment a "shocking precedent" but necessary if Mr. Trump had committed crimes. His fellow Democrat in the House of Representatives, Jamaal Bowman, said, "It's time to make sure Trump is barred from running for public office again." /VOA/