May 14 elections, OSCE: Rama used ministers for campaigning and threatened opposition candidates
Politiko
2023-09-29 20:34:56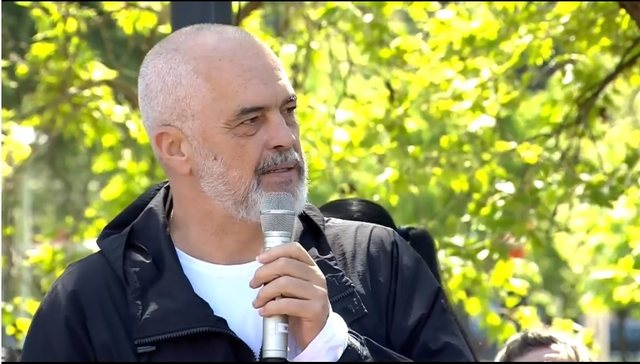 OSCE-ODIHR has published the report on the local elections of May 14 of this year.
The OSCE points out that there are cases of abuse of state resources, and that the "playing field" was not level as the ruling party engaged all ministers in the campaign.
" Apart from Mr. Rama, all government ministers except one, who were also not candidates, participated in the SP campaign, with a different minister for each region of the country.
Often, no clear distinction was made between their official and campaign activities. Some interlocutors of the MVZ of ODIHR expressed concern that the CEC did not immediately react to such activities, which further strengthened the advantage of the SP during the campaign," the report states.
The report also highlights the bonus of 5,000 lek for pensioners, and the salary increase for state employees, as a manipulative move before the elections.
OSCE also mentions the occasional threats that Prime Minister Rama made during the campaign to the voters, reminding you that he had the "bag" in his hand and that there would be no cooperation with the opposition mayors.
"I have a message. I find it very simple and very clear. There is no cooperation with candidates of the caecum that someone, somewhere, takes them to the municipal office. There is no. There is no way to have it. There is no way because the reason why they are placed here, there, there…
It's not to make Elbasan better or to make Tropoja better or to make I know who better, but it's to take hostages and say that "we two heads of the cecum are too Important. "Appendicitis kills you, so treat appendicitis well, you Americans, otherwise we'll kill this country," said Rama in the campaign.
" In addition to the decision on March 31 to give a bonus of 5,000 lek (about 44 euros) to pensioners, the government took over ten decisions in April to increase the salaries of different categories of public employees, such as teachers or firefighters. In addition, Mr. . Rama on several occasions conditioned future government support for municipalities on election results. On May 2, the DPRC called on the Special Prosecutor's Office Against Organized Crime (SPAK) considering those statements a threat and demanding a criminal investigation into the statements such things done by Lord Rama throughout the campaign." , writes the OSCE.
Dokumenta bashkëngjitur