Berisha against the collegial leadership: It is the destruction of the opposition, the DP was saved by the primaries
Politiko
2023-06-02 13:09:46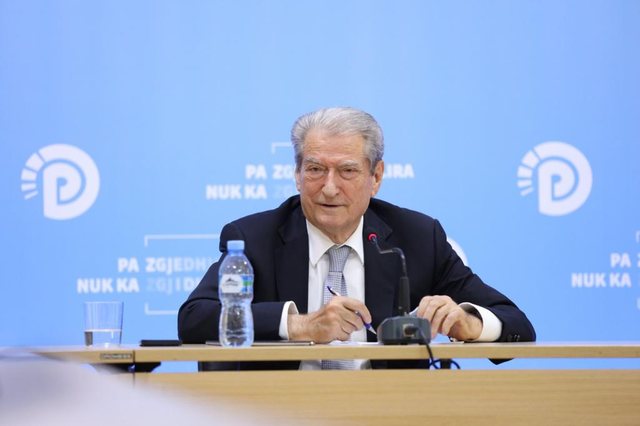 Chief Democrat Sali Berisha has expressed his opposition to the idea of ​​collegial leadership in the DP. Berisha said that for the first time this idea was put forward by American ambassador Yuri Kim and that such ideas destroy the opposition.
Berisha said that PD was saved from the primaries, which he said are a basis for the unification of democratic forces except for two hostages: Lulzim Basha and Enkelejd Alibeaj.
"The idea of ​​collegial leadership was first proposed by Governor Yuri Kim. I consider her ideas destructive for the opposition. I know that the direction of the political force and any political force springs from open and fair competition, for which I have no reservations. Collegial leadership is only a destruction of an opposition.
Everything developed from 2017 until today is the scenario of the destruction of the opposition but the destruction of the Albanian nation. This destruction did not begin with the declaration of Berisha's non-grata, it began with the hiring of McGonigal, the most powerful counter-intelligence man in the US, and continued with the engagement of McGonigal in a dress.
This party proved itself in these elections, erasing its name, the chairman of the coalition, erasing its commissioners, gathered over half a million idealists.
What saved the DP? The primaries saved him. Therefore, I salute all those deputies who supported the candidates of the primaries, rose above the primitive pressure of Basha-Brava and Edi Rama and supported the candidates of the primaries. This makes a basis for the unification of democratic forces, except for the two hostages, which are not worth talking about anymore" , said Berisha.