The slogan of the Democratic Party for the July 7 protest, call and message to the citizens
Politiko
2022-06-29 11:12:53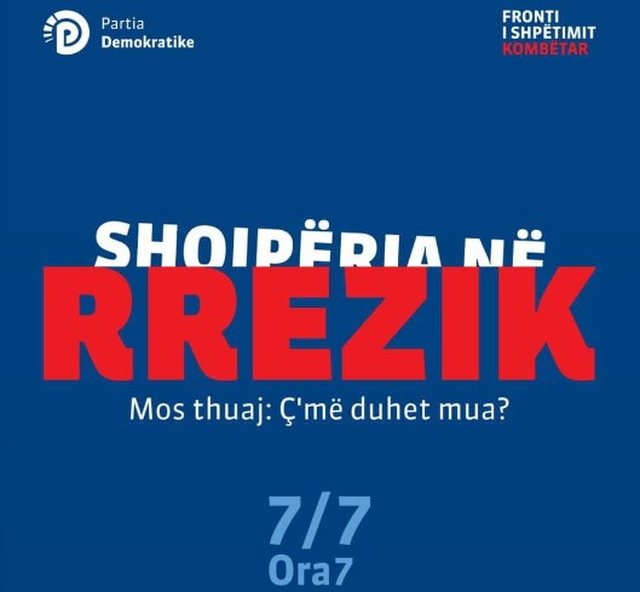 On July 7, the Democratic Party and Civil Society will call for a protest against the Rama government. Just a few days away from the protest, the DP has issued the slogan with which it addresses the citizens to join the resistance.
"Albania is in danger. Do not say: What do I need! ", Is the slogan and at the same time the message of PD for the citizens.
Yesterday at a press conference, the leader of the Democratic Party Sali Berisha gave details of the organization of the protest. The leader of the Democrats said that there will be negotiations with other opposition parties that will join the protest. Berisha stressed that the protest will be led by the Front for the Salvation of Albania.
He also demanded the engagement of members of the National Council.
"But all of you members of the National Council, the leaders have the task to go down in each block group section and in the whole extension of the DP to make the maximum mobilization for this protest.
This protest is gathering, it is called, at a time when the country already has the real opposition. There are no more manipulations and nothing else but protection of the interests of the citizens. "I am very confident that the citizens will give all that protest the size and seriousness it deserves" , said Berisha.
The called protest will be held on July 7 at 19:00.