Deputy of the Alibeaj group: I will be at Sali Berisha's protest
Politiko
2023-02-03 22:14:27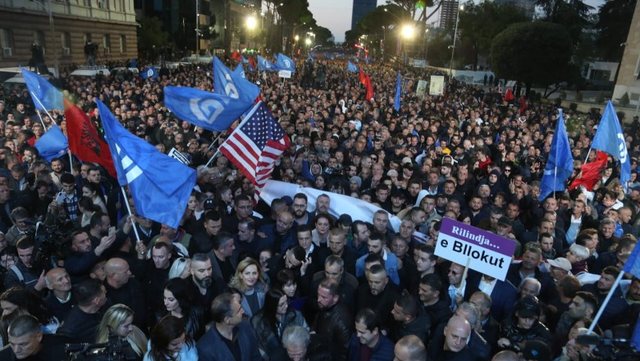 Democratic MP Lefter Gështenja, part of Enkelejd Alibeaj's group, has declared that he will participate in the February 11 protest called by Sali Berisha.
Gëshetnja said on 'Panorama TV' that the protest is a means of pressure on the government, stressing that it must be unstoppable to remove Prime Minister Edi Rama from power.
"I don't know how to speak for others. I am not a spokesperson for the group. Personally, as you have followed in the media, for as long as I have been in the opposition, I have been active in all protests. I have not hidden any protest from anyone that has been carried out against the government. I have not always been on the front line. I will stand against this regime.
DP, at least in these 8 years of governing by this majority, has made grand protests, strong protests. The fact has shown that Rama did not run away with protests. Protest is a means of pressure. I would like that if we have an unstoppable protest it would be a way to remove the government. We have tried to realize such, but they have not always been successful" , he declared.