Kryemadhi speaks with names: In which affairs does Rama's name appear? Agaçi illegally announced the winner of the concessionaire of Elbasan
Politiko
2022-07-05 22:55:05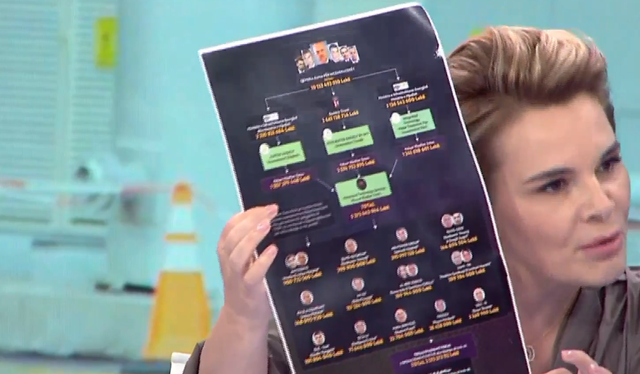 The fiscal evasion scheme with the invoices of the concessionaires of incinerators has "collided" in "Open" the chairperson of LSI, Monika Kryemadhi and the journalist Klodiana Lala.
The latter has asked Kryemadhi if he possesses concrete facts and documents that implicate the Mayor of Tirana, Erion Veliaj, Deputy Prime Minister Arben Ahmetaj, Prime Minister's Secretary Engjëll Agaçi or even Prime Minister Edi Rama himself in this fraud scheme.
Kryemadhi said that there is evidence that Rama is involved in the signing of the incinerators of Tirana and Fier, as well as accused the secretary of the Prime Minister Engjëll Agaçi that with his direct intervention he has advanced the fraud scheme with the Elbasan incinerator in violation of the law.
Excerpts from the discussion:
Klodiana Lala: What is the concrete role of the mayor of Tirana, Erion Veliaj, the deputy prime minister, Arben Ahmetaj and the secretary of the Prime Minister's Office, Engjëll Agaçi, and what documents do you have to accuse them.
Monika Kryemadhi: Për Engjëll Agaçin e di që është te inceneratori i Elbasanit. Shpallja e fituesit "Albtech Invest" në mënyrë të paligjshme që duhet të ishte prokurim ndërkombëtar, nuk u bë, nuk u la 40 ditë siç e ka ligji, pra implikojnë drejtpërdrejte Engjëll Agaçin dhe gjithë ministrat që kishin anën ligjore të kësaj. Për çështjen financiare është Lefter Koka.
Për Arben Ahmetaj nuk ka firmë në Elbasan dhe Fier. Nuk e di se cili është implikimi i tij në inceneratorin e Tiranës. Në Fier, zoti Subashi e di që ka bërë deklaratë se i është kërkuar të bëjë kthimin nga tokë arë të tokës ku është bërë inceneratori i Fierit.
For the incinerator of Tirana, the possibility of not continuing to have construction companies pay cash or terrible financial bills to justify income for Klodian Zoton, the least SPAK can do is block the bank accounts. Now you know who manages Lefter Koka's businesses. This shows the connection of politicians with the issue of incinerators.