Alibeaj towards failure before the May 14 elections, how are the candidates for mayor one by one
Politiko
2023-03-30 17:21:52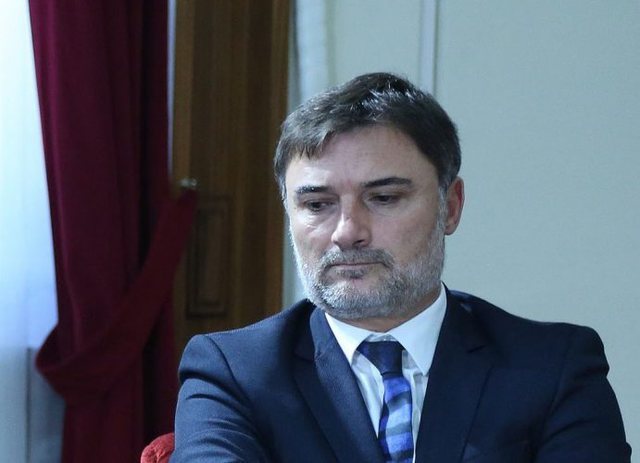 The campaign for the May 14 local elections has not started yet, but the "fever" of the race is increasing day by day.
While the parties and coalitions have submitted to the CEC the lists of candidates for mayors and Municipal Councils, Alibeaj's side is facing difficulties and abandonment as the elections take place after more than a month.
Although it is not known exactly how many candidates are registered, Alibeaj was able to come up with a candidate for Tirana, Roland Bejko.
"Yes, we should have had 61 candidates for the local elections, but the prolongation of the judicial process created the effect of passivity, starting with me first." - said Alibeaj to the media.
But one day after Alibeajt publicly declared that he will enter the elections with 20 candidates, the lists of candidates for mayors and councilors have started to grow.
So far there are six municipalities, in which the candidates have either withdrawn or at the last moment were not approved by the presidency.
In Korça and Lezha the candidates have withdrawn. Gjergji Gjata withdrew together with the 40 candidates for the municipal council of Korça because he felt betrayed by the leadership of the party in Tirana, while Sandër Marku in Lezhë has decided not to enter the race on May 14, for still unclear reasons.
Sakaq, Genc Doçi in Kurbin, Bujar Vreto in Librazhd, and Ibrahim Bruka in Vorë have not been approved as candidates by the leadership of the Democratic Party even though they were previously presented as candidates in the respective municipalities.
Recently, the candidate for the Municipality of Kruja, Sabah Sheta, announced his withdrawal from the race. In a post on Facebook, Sheta writes that she has decided not to become part of the political farce that ultimately serves to divide the democrats.
"I have reflected these days and decided not to become part of any political farce, not to serve the divisiveness of the democrats and my citizens, those who respected us as a political force and voted for us en masse on April 25, 2021. This is the main reason why I have decided to withdraw from the candidacy for the Municipality of Kruja in the name of DP. But this does not mean that I will leave the battlefield!", he writes.
Meanwhile, it has been reported in the media that the shrinking of Alibeaj's candidacies in the May 14 local elections is expected to continue even further with some candidates who are reviewing their decision to enter the May 14 race.