Prison sentence for Alda Klosin, the lawyer says: The cleaner's statements are false, the money was left to her by her uncle
Politiko
2023-02-07 14:00:15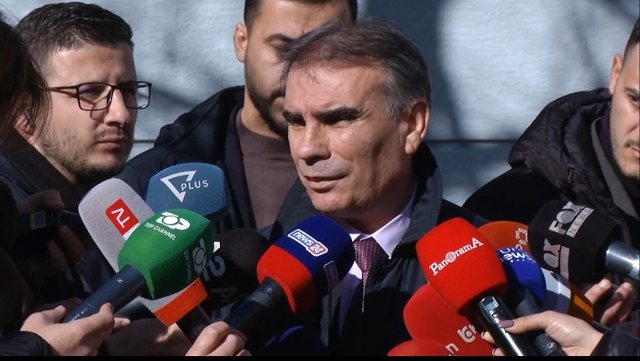 The Court of Tirana decided the security measure "Arrest with prison" for the former official of the Prime Minister's Office, Alda Klosi, on charges of three criminal offences.
Klos's lawyer, Ilirjan Muho, stated after the hearing that the money stolen from the apartment belonged to the former official's family members, specifically her uncle. According to the lawyer, the money would be deposited in the bank.
"On December 15, she noticed the loss of lek. She asked to return the same day to testify. The money went to Alda Klosi's house when the uncle and the bride were in America. The money would then be transferred to the bank according to the procedures. There are 30 thousand dollars that were left by the uncle's daughter-in-law, left for the furnishing of a house they had bought in Tirana. She found from opening the drawers in the furniture of the house, that some jewelry was missing. This fact was announced in police station no. 2. It is explained there what was asked about. When he came home, he saw that the safe was missing. Then he said that; I have something to say" , said the lawyer.
As for Rozeta Dobi's statements, lawyer Muha has called them false. He said that Dobi's statements were contradictory.
"There was a long debate. The Prosecutor presented as evidence a statement given by Rozeta Dobi. It was a statement received recently. Assigned a default value to this declaration. It's the fourth time she's been asked, and each time she's asked she gives a different statement.
The last statement is a lie. There are some questions that we asked in the session and of course we are waiting for the decision to be clarified to get their answer. If this was the case as stated by Dobi, how is it possible that the safe was opened and thrown into a garbage can. Both mother and son, at the moment they were arrested, maintained the same attitude where they affirmed the theft of Alda Klos's apartment and gave a clear mechanism of how this criminal offense was committed" , added the lawyer.