Tahir's lawyer: His wife is sick, he has to take care of his minor children
Politiko
2023-06-02 12:47:30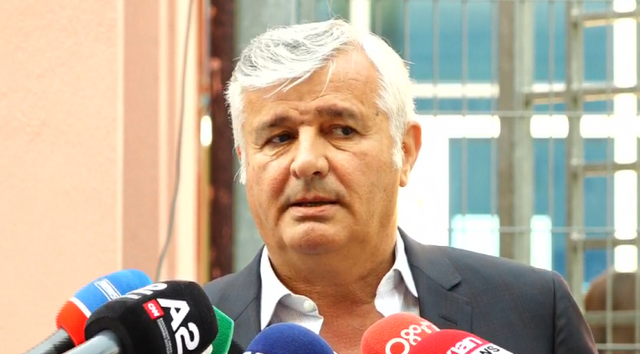 The former Minister of the Interior, Saimir Tahiri, was released today from the Lushnja prison cell. Tahiri was sentenced to "house arrest" to serve the remainder of his sentence, 1.8 years out of 3 years and 4 months in total.
Tahiri's lawyer, Maks Haxhia, spoke to the media about two forensic expertises that Tahiri submitted to the court.
According to Haxhi, Tahir's wife has shown health problems, as she suffers from an illness, which forces Tahir to take care of the minor children, because his wife is unable to do so.
"Saimir Tahiri had several conditions before he was released. His wife has a health crisis. Tahiri met 5 conditions to be released. The decision cannot be appealed. He will keep in touch with the probation service. There is no social danger, he has less than two years left, 1 year and 7 months, he has dependent minors, his wife suffers from an illness that when she has seizures, she does not serve the children", said Haxhia .