Why is Albania not separated from RMV? Michel: I understand the impatience of Albania, what it says for 'Open Balkan'
Politiko
2022-05-20 12:35:22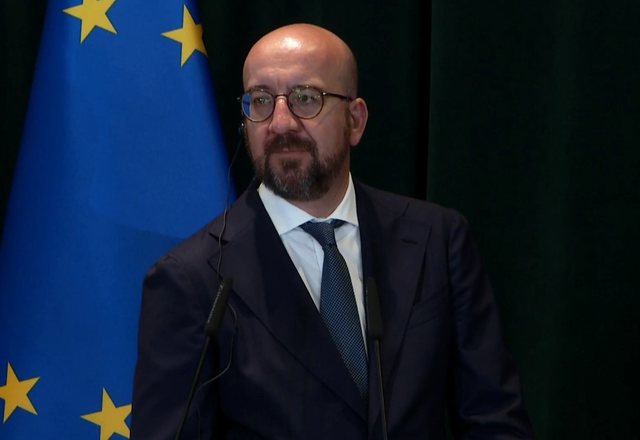 The President of the European Council, Charles Michel, when asked about the possible division between Northern Macedonia and Albania in the integration process, said that they will work to resolve the deadlock.
Michel said that Albania's impatience for integration is justifiable, while guaranteeing that work will be done to resolve the deadlock created by the Bulgarian veto.
"Përpiqem të them se kjo ndarje u urua në drejtimin e anasjelltë lidhur me situatën në dy vendet, natyrisht është shumë e përligjur që në Shqipëri të ketë padurim për të filluar këto negociatë sa më shpejt. Unë jam një partner dhe mik i angazhuar plotësisht për të zgjidhur vështirësitë me të cilat jemi konfrontuar. Pozita e kryeministrit është plotësisht e përligjur lidhur me këtë", deklaroi Michel.
Presidenti i KE u shpreh pro nismës së 'Ballkanit të Hapur' duke theksuar se të gjitha vendet duhet t'i bashkohen në mënyrë që Ballkani Perëndimor të afrohet më shumë me Bashkimin Evropian.
"As for the Open Balkans, I support and wish that everyone joins this initiative because the more there are, the higher the opportunities for cooperation to strengthen economic structures and this will facilitate the rapprochement of the Western Balkans. with the European Union ", said Michel.