"The guard was killed in the line of duty", the US embassy and the OSCE react to the attack on TCH: Law enforcement bodies should investigate the incident
Politiko
2023-03-27 11:46:51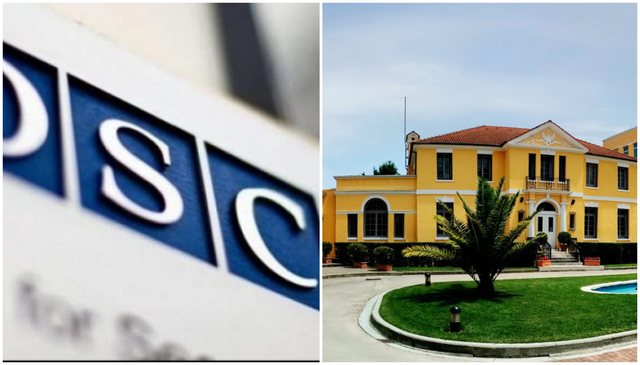 The American Embassy in Tirana has reacted regarding the gun attack in the Top Channel building, where the security guard, Pal Kola, 60 years old, was killed.
The American Embassy condemns the attack on TCH and expresses its condolences to the family of Pal Kola.
"The US Embassy in Tirana strongly condemns the deadly attack on Top Channel and we express our deepest condolences to the victim's family. We urge law enforcement agencies to conduct a comprehensive investigation that will bring those responsible to justice," the American embassy wrote on Facebook.
The OSCE Presence in Tirana has also reacted to the serious event. In a post on Twitter, the OSCE writes that the attack in question is a flagrant attack on democracy, as it calls for law-enforcement bodies to take measures to clarify the incident as soon as possible.
"Such a flagrant attack against the media is a flagrant attack against democracy. @OSCEinAlbania joins the calls of the highest state officials for a quick and full investigation of the incident and expects that the perpetrators + full background of this attack will be identified and brought to justice We strongly condemn the criminal attack against top channeltv and express our shock and our deepest condolences to the family and colleagues of the security officer, Mr. Pal Kola, who lost his life while on duty guarding a building where journalism is practiced in the service of public information" , writes the OSCE.
We strongly condemn the criminal assault against @topchanneltv & express our shock and deep condolences to the family and colleagues of security officer, Mr. Pal Kola, who lost his life while on duty guarding a building where journalism serving public information is exercised.1/2

— OSCE Presence in Albania (@OSCEinAlbania)

March 27, 2023