US Secretary of State Antony Blinken meets with Edi Rama in Brussels today
Politiko
2021-06-13 15:43:53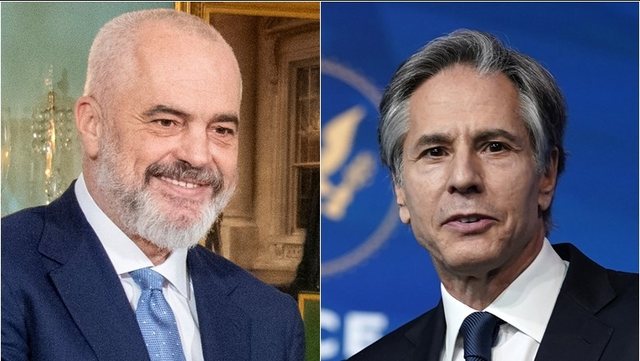 Prime Minister Edi Rama will meet today with US Secretary of State Antony Blinken. The news was announced through an announcement of the US State Department.
The meeting between Blinken and Rama will take place at 17:30 in Brussels. Blinken is in Europe to accompany US President Joe Biden during his visits to the United Kingdom, Belgium and Switzerland.
No further details are known from this meeting.
Recall that a few days ago Blinken signed the decision to declare "non grata" in the US former Prime Minister Sali Berisha and close members of his family. The latter accused that his file was prepared by Prime Minister Edi Rama and philanthropist George Soros.
It is also worth noting that in the congratulatory letter sent to Rama on the victory on April 25, Blinken stressed that through these peaceful elections, Albania demonstrated its readiness to open EU accession negotiations, and wrote that he expected to worked with Rama to further strengthen co-operation on democracy and defense, as well as trade and investment.