What are the policies of Giorgia Meloni, the new prime minister of Italy
Politiko
2022-09-26 13:35:05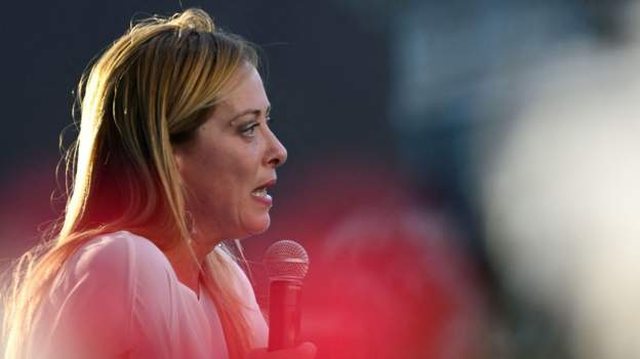 Now that the elections are over, attention has turned to the views of Giorgia Meloni and the policies of the Brothers of Italy party. The party has revised some of its views and policies in recent years.
Access to Europe
For example, Meloni and her party have long held Eurosceptic views. There was once talk of leaving the euro and seeking changes to Italy's role in Europe, leading some to fear that an Italian version of Brexit could follow.
But its electoral platform commits the party to European integration. What remains is a call for a "more political and less bureaucratic" EU. "This does not mean that we want to destroy Europe, that we want to leave Europe, that we want to do crazy things," said Meloni.
This does not mean that there are no problems. Meloni has expressed criticism of the EU's efforts to pressure Hungary and Poland on democratic standards.
She accused the EU of "using the rule of law issue as an ideological club to hit those deemed incompetent". So Brussels remains concerned.
And while the Brotherhood of Italy party was once keen on closer relations with Russia, that changed with the invasion of Ukraine. Her election promises firmly commit to fulfilling Italy's NATO agreements and support for Ukraine.
immigration
But one area where the party remains strong is immigration control. She has been accused of racist or fascist policies by her opponents. But she says she just wants to fight illegal immigration and have "orderly management" of legal migration. The "border protection" he plans will stop human trafficking, he says.
Ital
Meloni's party has also pledged to "protect and promote Europe's classical and Judeo-Christian historical and cultural roots."
Domestically, the party has a host of changes planned: including lower taxes, a directly elected president and a pledge to pursue energy self-sufficiency amid a cost-of-living crisis.