Putin's visit to Mariupol destroyed, Ukrainian official: This was the first and last time for him
Politiko
2023-03-19 20:52:32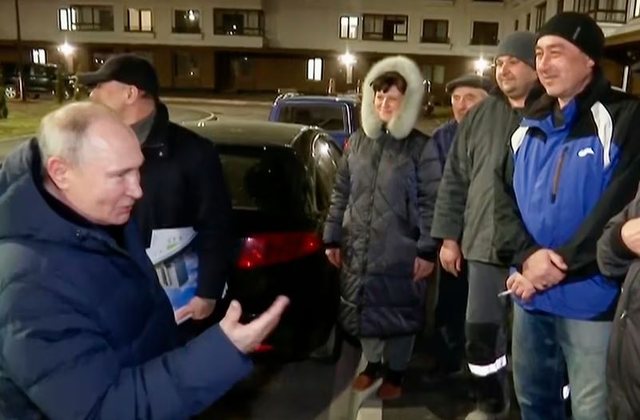 Vladimir Putin visited today the occupied city of Mariupol in Ukraine. A Ukrainian official also spoke about this matter, who said that the President of Russia will never visit this country again.
Oleksii Riabchyn, an adviser to Ukraine's deputy prime minister, told Sky News that the Russian leader visited the occupied city "for the first and last time".
"He came to see and say goodbye, because we believe that in our spring counteroffensive we will be able to drive Russia out of Ukrainian territory," he said.
Riabchyn said it was "painful" to see the Russian leader in Mariupol, and according to him, he is "trying to be optimistic". The adviser insisted that nobody will remember this visit by Putin.
He added that it was "interesting" that Putin had chosen to visit a new quarter, built by the Russian military, as opposed to the rest of the city that is completely destroyed.
"A camera 'wouldn't be able to hide the massive destruction' behind the building," Mr Riabchynl said.
Mariupol was razed to the ground when it was occupied by Russia in the early days of the war. Riabchyn added that the Russian president is "afraid" to meet with various world leaders, referring to Putin's long table, where he is pictured talking to visitors at a considerable distance.
But now he wants to show "some kind of courage" by visiting the occupied territory, the adviser said, calling it a "propaganda visit".