Floods / Economy balances damage; Rama calls the challenge won, talks about the symbols of the mask after the complaints to the CEC
Politiko
2021-01-15 13:11:29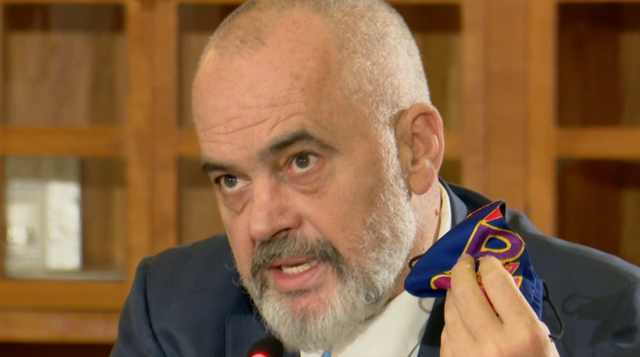 At this Friday's conference on the situation created in the country by the recent floods, the Minister of Agriculture Milva Ekonomi said that the flood situation has been managed properly.
She added that it has become possible to have no power outages. Ikonomi made the post-flood balance, emphasizing that there are 0 embankments and damaged canals.
"The rehabilitation of irrigation canals has doubled. 40 dams have been rehabilitated, 104 km of embankments have been improved. There are 7 completely reconstructed hydropower plants. I thank OSSHE for making it possible not to cut off electricity.
Regional irrigation directorates have monitored the water level. We must be patient in such situations, after two weeks to identify the damage. We say out loud that we have zero damaged canals and embankments. 3340 ha is the flooded area.
In 2021 it is thought to continue investing. "2.9 billion lek is the fund that will go to emergency points" , she said.
Meanwhile, Prime Minister Edi Rama said that the flood figures compared to years ago show that investments have been made strategically and not politically. He stated that most of the flooded lands are not productive.
"The figures do not show everything. The question is where the investments have gone, it has been invested strategically or tactically-politically as in writing. For all those who talk about agriculture, today compared to 7 years ago, Albania has more than double the arable land. "Albania has a record of export figures of agricultural products" , added Rama.
He said there will be compensation for the injured residents. He did not deny that there may have been any cases left without receiving compensation from last year, while adding that most have received it.
"There will be compensation according to the law. Municipalities will make the assessments we will do what belongs to us. In the Obot area, where there was a problem with livestock feed, it was guaranteed by the Ministry of Agriculture. "Flooded lands are unproductive," said the prime minister.
After the complaints received at the CEC, that the Prime Minister Edi Rama uses the mask with the SP logo, at a time when it is one of the banned activities a few months before the elections, Rama said: This is my mask, it is not the SP logo, they are letters and flowers dear to me, and stars that are part of the figures that intrigue me, so read it as you like, are two beloved letters to me that someone reads PS, but it is not the logo of PS.