Bardhi reacts after the tensions in the presidency of the DP
Politiko
2023-06-07 11:23:16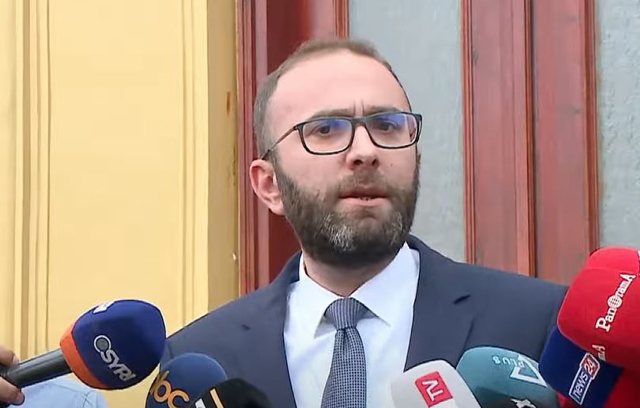 Gazment Bardhi reacted to the tensions during the meeting of the party leadership.
Through a post on Twitter, Bardhi strongly condemns the acts of violence against democratic deputies while stating that verbal violence, pressure or blackmail are not political tools.
According to Bardhi, this behavior blows up coexistence within the DP as well as crushes citizens' trust in this political force.
" Verbal violence, pressure and blackmail against DP MPs who think differently are not political tools. This behavior by the paramilitary group blows up the coexistence within this political force and finally crushes the citizens' trust in the DP. Strongly condemning acts of violence against PD deputies, members of the Presidency and journalists, I ask each colleague to publicly distance themselves from them. Through violence, pressure and blackmail, nothing long-term is built, in the interest of the democrats and Albania," he writes.