Berisha: We are the party of low taxes, zero tolerance for corruption
Politiko
2023-09-19 12:09:16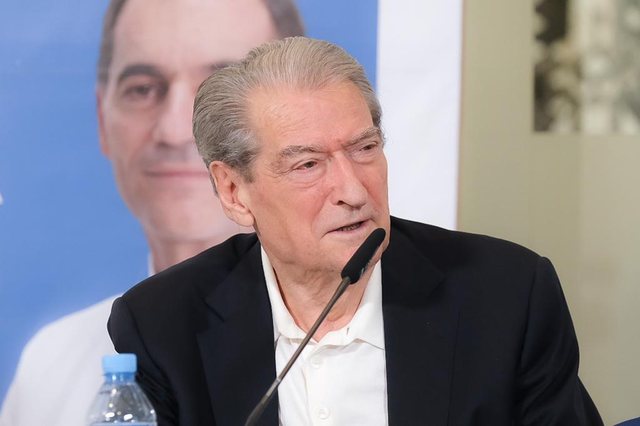 The head of the Democrats, Sali Berisha, said from the meeting with businesses in Kukës that PD is the party of low taxes. Berisha said that the situation with the infrastructure will be put an end to and good procurement standards will be returned with zero tolerance to corruption and organized crime.
The Chief Democrat took the example of the National Road, for which citizens pay a tax, and the construction of the Great Ring Road.
Berisha: Recently, we are, you know, the party of low taxes. In our principle, high tax is harmful. Because the money in the business bank account is more useful for society than in the state bank account.
I am giving you an example. Coming to the National Road, I remembered. The Nation's Road took approximately two years, two years or less. Don't forget when you hear the news about the Ring of Tirana. It is a total of 25 km, a project inherited from the communist government of Adil Çarçan. Its footprint is approved by that government.
In 2012-2013, we built 7.5 kilometers of the Great Ring. 17.5 kilometers left. Even today, after 10 years, it has not ended.
Today, after 10 years, if the first 7.5 kilometers with all the works went for 3 million euros per kilometer, today they build with 24 million euros per kilometer. And they tear it into tears to steal as much as possible in each tear. Today, 2.2 million euros spent on roads have been awarded to 5 companies. All clients of Edi Rama, with whom he shares the money.
This situation ends. We return to the best procurement standards, we return to a zero-tolerance fight against corruption and organized crime. We also return, I say here, to a much fairer distribution of income in Albania.
It cannot be that the cascade is the main contributor to the domestic production and the budget of the state and its inhabitants do not benefit a penny. When I told them once in the parliament, that Ballukja got up and said that they have all invested there. They all invested, but the wealth was theirs.