Berisha: The National Road tax will be removed, the residents of Dibra do not allow the construction of Skavica
Politiko
2022-09-24 12:32:29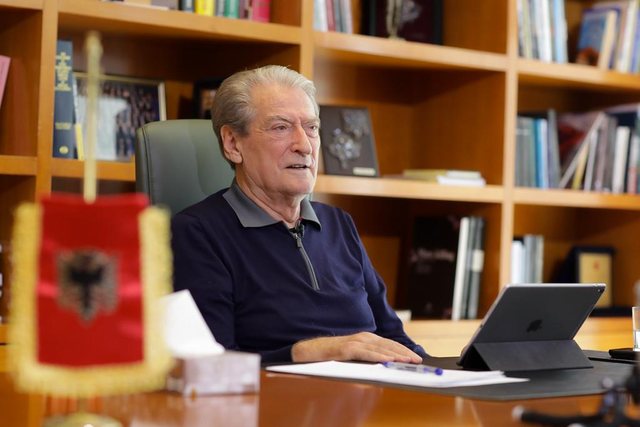 The head of the Democratic Party, Sali Berisha, guaranteed that the tax and the beam of the National Road will be in the first decisions of the DP upon coming to the government.
"One of the first decisions will be the removal of the anti-national tax of the National Road. Edi Rama imposed that tax to express his hatred towards the construction of that road. He sent his group to block the opening of the Kalimash tunnel. The tax and the tax will be removed in the first months, in the first decisions of the DP", said Berisha.
In the conversation with the citizens on Facebook, Berisha called on the citizens of Dirba and beyond, not to allow the construction of Skavica, which plans to "disappear" 40 villages of the Drin Valley.
"The institutions of this country are in the hands of one man. Albania is a one-party dictatorship. Any power in this country originates from the SP. So the idea of ​​institutional opposition to Skavica is, unfortunately, fictitious. The only objection is popular. The citizens of Dibra and all Albanians should not allow Edi Rama to destroy 40 villages of the Drin valley, the most fertile part of Dibra. "Here remains a popular mobilization that no company can think of that can punish Dibra with Enver Hoxha's projects, implemented by his successor, Edi Rama," added Berisha.