"Rama is kept as drowned with the 'Brava-Alibasha' hostages", Berisha: "Kapllan Pallati" in Tirana has received 30 million euros from tenders
Politiko
2023-03-23 15:21:52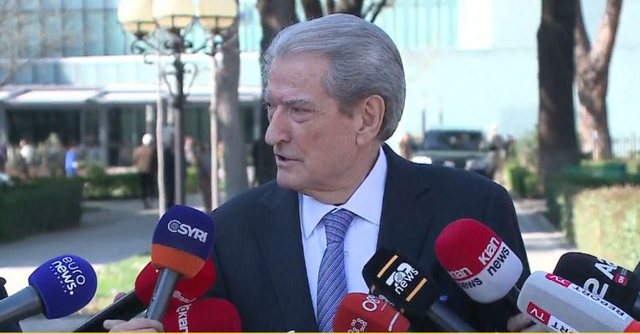 Sali Berisha said that Prime Minister Edi Rama remains in power thanks to Lulzim Basha and Enkelejd Alibeaja. Through a statement to the media outside the Assembly building, the chief democrat stated that Rama has started giving tenders to the people of Alibeaj in order to produce candidates in the elections of May 14, in front of those of the "Primaries".
He said that Agron Kapllanaj is taking advantage of tenders from Rama illegally.
"It's just an order, it's Edi Rama. Rama is the despot who knows no law, no rule, controls the administration and justice. SPAK deals with Ahmetaj, who deserves it 100%, but does not call Engjëll Agac, Edi Rama and Erion Velina."
"Edi Rama's group, not Alibeaj's. Edi Rama is being held like a drowned man with 2 hostages, Brava-Alibash. There is no Albanian who has not understood that these two are Rama's hostages. There is no Albanian who accepts such people that Rama gave him the seal and make an agreement with him. There are two people here, Basha-Brava who are hostages of Rama.'
"Didn't they say here that you will run as a checho? Because many of them said that we should support the candidates of the "Primaries", but they gave him tenders now. That Kapllan Pallati, he received 30 million euros from the tenders in Tirana alone. Yes weigh them in tenders. There is a complete discredit of Rama and his hostages. The affair "McGonigal is advancing", said Berisha.