The collapse of "Prestige", Noka: Rama's folly, let's get together on Tuesday and blow up the illusion
Politiko
2022-12-04 17:05:04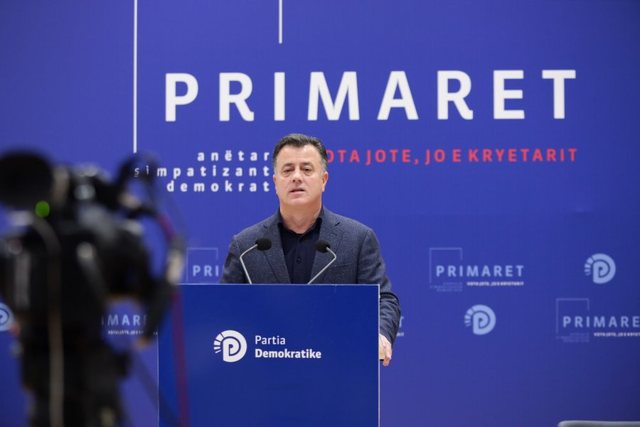 The Democratic Party reacted through its General Secretary, Flamur Noka, as he denounced the collapse of 'Presige Restort', stating that this is proof of Edi Rama's stupidity.
"Government violence does not frighten us and we will respond to Edi Rama with the force of law, the justice of the people and the support of European values", said Noka in his public statement from the DP headquarters.
Statement of the General Secretary of the DP, Flamur Noka:
The blowing up of a 7-story hotel, private property with a permit, and a company that runs a large media group critical of the government, two days before the EU Summit in Tirana, is proof of Edi Rama's stupidity, but also his end. funny.
Even though there were only a few hours left before the Administrative Court would pronounce on the annulment or not of the demolition decision, the government janissaries pressed the tritol button.
A 30 million euro investment has turned to ashes before the eyes of millions of Albanians. Hundreds of employees have lost their jobs, salaries and safety for their children and family members. The media sector has shrunk and will reconsider criticism and editorial lines against the government. The business community is stunned to see a major investment end up at sea.
Albanians confused, whether to leave or stay in Albania, have 'voted' in favor of leaving. The Albanians remaining here, as in the case of the Ion complex in Vlora or the Agon Channel in Tirana, will pay one by one the financial bill that a European court will issue to the Albanian government. The Democratic Party abhors and strongly condemns such decisions and acts, which are blind imitations of violence and fear exercised by the Taliban in Afghanistan.
We strongly teach the idea that universal values ​​such as the right to property, freedom of expression and attitudes, or the right to complain and be heard in court, are inalienable. When these rights are publicly and violently violated, the country and its citizens are at risk.
Sido që të jetë, dhuna qeveritare nuk na tremb dhe Edi Ramës do t'i përgjigjemi me forcën e së drejtës me drejtësinë e popullit dhe me mbështetjen e vlerave europiane. 6 dhjetori është dita, dhe Bulevardi është vendi për t'i thënë Stop kësaj bande, që barbarizmat i shet për forcë të ligjit dhe ligjin e përdor sipas dëshirës për të trembur kundështarët politikë dhe kritikët mediatikë. Një thirrje për ndërkombëtarët vlen sot dhe në çdo rast: Enver Hoxha kështu e nisi, duke goditur tregtarët dhe kundërshtarët politikë.
In the end, after cleaning up the internal affairs, he also kicked out unwanted foreign embassies and diplomats. It's time to face this nonsense. It's time to go to Albania! We cannot be spectators at the construction site of a madman, who considers violence a job and the law a rope for those who disobey. Let's get together on Tuesday and blow up his illusion that he can do whatever he wants with Albania.