The municipality of Durrës violates, CEC catches the representative of Sako 'mat' for the reporting deadline
Politiko
2023-02-01 12:08:22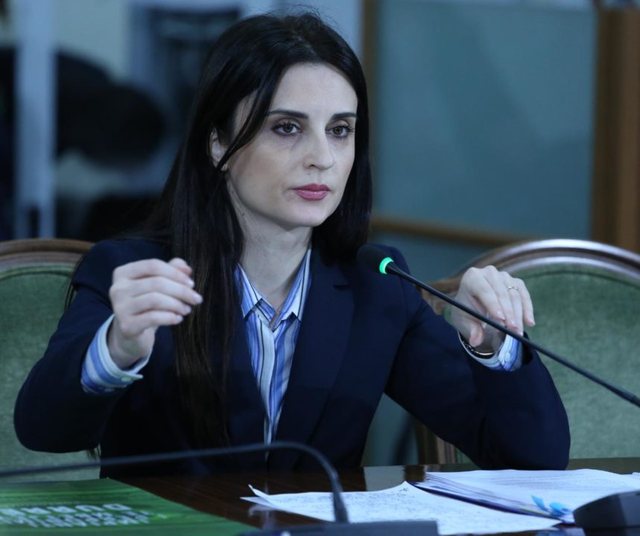 The Central Election Commission held a meeting today where it spoke about the administrative investigation into violations found in several municipalities of the country. Among the local government institutions that have been found to be in violation is the Municipality of Durrës.
Violations were found in the report of public activities of public, central and local institutions.
Commissioner Ilirjan Celibashi said in his speech that the problem is not related to the content of the report, but to the timely reporting of local governments. According to CEC data, it appears that some municipalities have not respected the reporting deadline.
While referring to the mayor of Durrës, Celibashi said that Emiriana Sako does not have to hide from the public, as long as she fulfills her duties.
"The discussion is not about the conduct and content of the activity, there was no claim, but about the reporting on time or not. It turns out according to the data we have that these activities were not reported according to the provisions of the law.
The law does not have any prohibition for the citizen or the minister to develop the activity in accordance with the activity of the law, but the prohibitions are that during the development of this activity there should not even be shades of political and electoral activity.
Nëse një kryetari bashkie do duhet të vlerësoje punën e vet është i lirë ta bëjë por pa kaluar kufirin që e klasifikon si veprimtari politike e elektorale. Në rastin konkret kryetarja e Bashkisë Durrës s'ka arsye të ketë drojë të shfaqet publikisht kur thjesht janë duke bërë detyrën e ngarkuar nga ligji", tha Celibashi.
Mirëpo, Celibashi kapi disi 'mat' përfaqësuesin e autorizuar nga Bashkia e Durrësit kur ky i fundit tha se vendosja për një veprimtari të caktuar kryhet 4-5 ditë para publikimit. Celibashi e quajti këtë një shkjelje të ligjit.
Përfaqësuesi i Bashkisë: Bashkia Durrës përfaqësues me autorizim nga shefja e kabinetit që është dhe personi i ngarkuar për të bërë publikime në ndërfaqe.
Bashkia ka publikuar në ndërfaqe për punët e Bashkisë, mbjellja e pemëve e shtimi i koshave dhe ndricimi në një rrugë. Në postimin e bërë ka vetëm një panoramë të qytetit s'ka premtim elektoral dhe prononcim të kryetarit është shfaqur vetëm në faqen personale të titullarit të institucionit, në zbatim të funksioneve të kryetarit. Është munduar disa herë të aksesohet nga personat e ngarkuar e s'është arritur për shkak të problemeve të sistemit të ndërfaqes.
Celibashi: Në cilën datë?
Përfaqësuesi i Bashkisë: 20 dhe 21 janar raportimi një ditë më parë është bërë raportimi, ka pasur probleme me aksesimin.
Celibashi: Kur vendosët ta zhvillonit këtë veprimtari?
Përfaqësuesi i Bashkisë: Vendosëm ta zhvillonim këtë veprimtari 4-5 ditë përpara
Celibashi: 4-5 days before is a very big difference today. If it is 4 days before you are in violation of the law, if it is 5 days before...