Berisha talks about the tensions in the north: Rama, Vucic's assistant who stabbed Kosovo in the back
Politiko
2023-06-01 14:25:25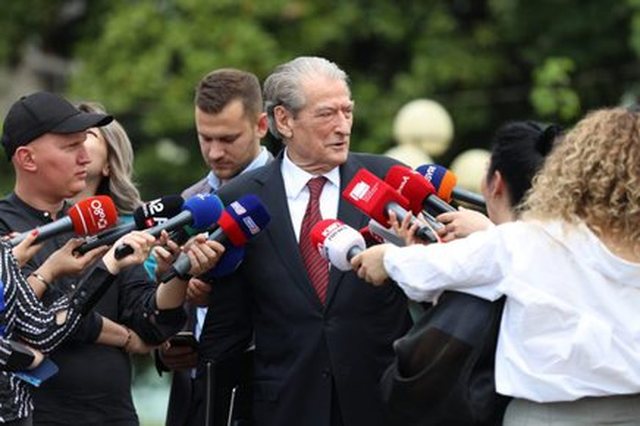 Chief Democrat Sali Berisha has commented on the situation in the north of Kosovo, where for 5 days Serbs have been following protests demanding the removal of newly elected mayors in four municipalities.
Berisha accused Prime Minister Rama of always being an assistant of Vučič who stuck knives behind Kosovo's back.
Berisha said that Albin Kurti is a prime minister who seeks to implement the laws of his country.
"Serbian nationalization has only Greater Serbia, there is no other project. Rama has been a slandered assistant of Vucic and has stabbed Kosovo in the back at every moment. Remember his words; when there is a war, you will ask me to mediate with Vucic.
Kurti- a prime minister who is trying to enforce the laws of his country. No, I don't share every attitude with him, but he is trying to establish order in the territory of Kosovo" , declared Berisha.