He hit one citizen and took money from another, Shkodra's officer, Shkëlzen Gjonaj, is arrested
Politiko
2023-06-02 09:35:21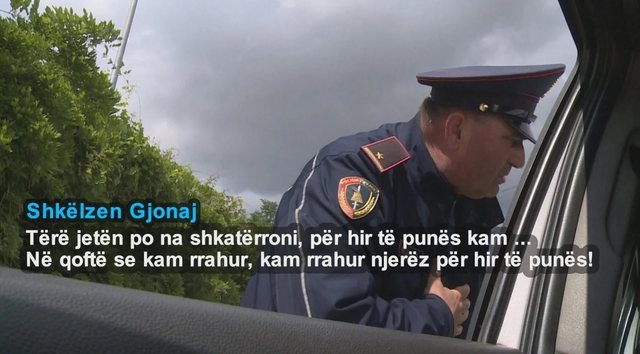 Shkodër Shkëlzen Gjonaj, a law enforcement officer, was arrested after he raped a young man inside a bar by punching and kicking him, as well as taking money from a citizen's wallet.
The Ministry of Interior has responded by saying that he has been placed in handcuffs by the AMP and will face justice to receive punishment according to law.
"For the case broadcast last evening in the media and for which the State Police and the Police Supervision Agency reacted immediately, the Ministry of the Interior thanks the show "Fiks Fare" for denouncing the police officer who abused his duty. This employee has been arrested by AMP and will face justice to receive the punishment according to the law."
"We encourage such journalistic investigations, but also the referral of citizens to State Police employees who commit legal or ethical violations during the exercise of their duties. Accordingly, we are determined to clean the State Police of corrupt employees, who will never has a place in the ranks of this troupe."
"During the year 2022 alone, AMP has referred 357 cases of corruption and abuse of office, of which 168 with coercive measures. In the first 5 months of this year, 119 cases have been referred, of which 34 with coercive measures. This is an indication of our will to fully to remove from the State Police those who dirty the uniform of this force", writes the Minister of the Interior.
In a published video, the Shkodra Police officer, Shkëlzen Gjonaj, gets into a private car without a warrant and checks the citizen's wallet.
He allegedly took a small envelope with 350,000 lek and 50 euros from his wallet, which after being spotted by the cameras, he returned to the owner a few hours later, according to the investigative show Fiks Fare.
In another video, Shkëlzen Gjonaj is seen in a bar in Shkodër kicking and punching a young man.
"I could have done it, but for work", he says, when asked by journalists about the violence by citizens.