Polar cold / Arbri Road is blocked, some villages in Dibër are isolated
Politiko
2022-01-22 09:23:02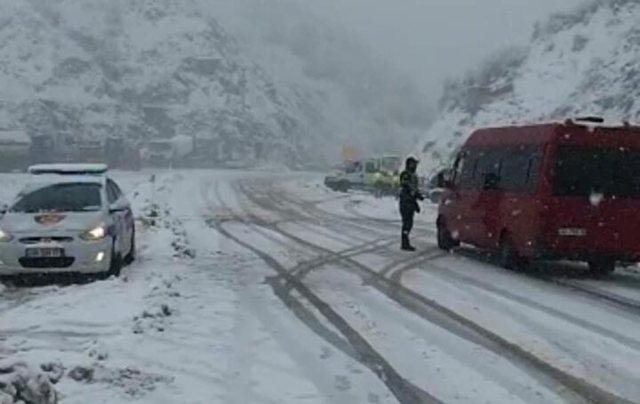 The significant decrease of temperatures and the presence of frost has caused the Arbri Road to be blocked.
Police have set up checkpoints in Klos and Bastar-Murrizë and are forcing drivers to take the old axis from Burrel, until further notice.
Also, most of the villages in the remote areas of Lura, Selishta, Kala e Dodës, Sllova, Krasta, Ostren, Trebisht, are isolated and the roads are still not open.