Mediu will not be rehearsed for Gërdec, head of SPAK: This issue will go to the end
Politiko
2021-07-27 18:31:13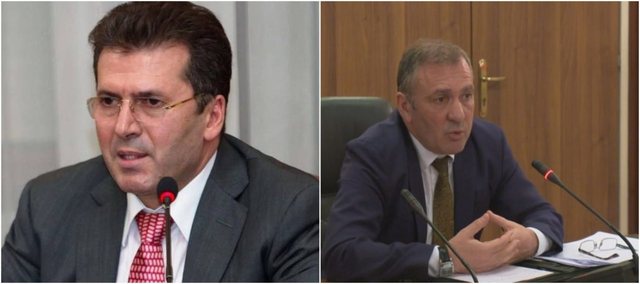 In Albania, the Special Court of First Instance for Corruption and Organized Crime today rejected the request of the Special Prosecution, SPAK, to reopen the trial against former Minister of Defense Fatmir Mediu, in connection with the explosion that occurred 13 years ago in a military depot in Gerdec. As a result of the explosion, 26 people lost their lives, including children, while over 250 others were injured.
According to the Court, the SPAK's request "is unfounded in law". For its part, the Special Prosecutor's Office told VOA that today's decision is also "unfounded in law and will be appealed immediately."
In the case of Mr. Mediu, SPAK was set in motion at the request of the parents of 7-year-old Erison Durdaj, one of the victims of the explosion. The former defense minister was never tried for the serious incident, and no witnesses were called to the trial, which involved a large number of people, from the military to businessmen engaged in ammunition dismantling. He was investigated, and the General Prosecutor's Office, a year after the explosion, in March 2009, filed charges of "Abuse of duty" committed in collaboration, and "Abuse of duty" in collaboration with a military entity-commanding staff. taking the matter to the Supreme Court.
But 6 months later, the Criminal College of this Court decided to dismiss the case, since in August of that year, Mr. Mediu had regained the mandate of deputy, thus regaining immunity. The General Prosecutor's Office, for its part, no longer asked the parliament to lift the immunity of Mr. Mediu, and thus, the file was never reopened.
In its request, the SPAK argued that due to legal changes which removed immunity as an obstacle to prosecuting MPs, the motive that led to the Supreme Court decision in 2009 no longer exists.
Fillimisht SPAK ju drejtua Gjykatës së Lartë e cila më pas vendosi se kompetencën tanimë e ka Gjykata e Posaçme e Shkallës së parë për Korrupsionin dhe Krimin e organizuar. Kjo e fundit, sot, pas një shtjellimi të gjatë juridik, i kujtoi prokurorisë se organi i akuzës, kishte patur mundësi që pas vendimit të Gjykatës së Lartë në vitin 2009 të kërkonte sërish autorizimin e parlamentit për ndjekjen penale të zotit Mediu, por dhe pas vitit 2012 kur pengesa e imunitetit u hoq.
Sipas Gjykatës "nga viti 2012 deri më datë 1 Gusht 2017 kur hynë në fuqi ndryshimet e Kodit të Procedurës Penal, prokuroria nuk ka pasur asnjë pengesë që të rimerrte të pandehur shtetasin Fatmir Mediu pa kërkuar autorizim për ndjekje penale apo të kërkonte rishikim të vendimit". Për më tepër, Gjykata vëren se vepra penale për të cilën është ngritur akuzë ndaj zoti Mediu, tanimë është parashkruar. "Në kushtet kur prokuroria nuk e ka ushtruar ndjekjen penale për një periudhë mbi dhjetë vjet edhe pse nuk ka pasur një pengesë të tillë, Gjykata çmon se ajo nuk mund të ushtrohet më tashmë" vlerëson gjykata.
But SPAK for its part is of the opinion that today's decision "is unfounded in law and will be appealed immediately." The head of the Special Prosecution, Arben Kraja, told VOA that " this case will go to the end, in compliance with legal procedures ." VOA