The police enter through the window with a crane, the moment of the arrest of the 30-year-old in Korça
Politiko
2023-09-27 12:57:34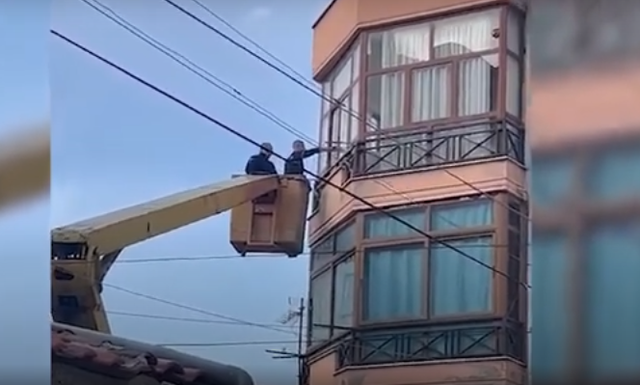 The footage from the arrest of Saimir Pengu, who is accused of burning a vehicle in the early hours of the morning in Korça, has been published.
As can be seen in the footage, the blue uniforms intervened in the house of the suspected perpetrator with a crane.
It is learned that the 30-year-old set fire to Gëzim Spahillari's car this morning in neighborhood no. 10, of the city of Korça.

During the arrest, Pengu resisted, but was then neutralized by the uniforms. The 30-year-old turns out to be a person with previous criminal records in the field of narcotics, crimes against the person and illegal possession of weapons.