McGonigal affair, Washington Post: Former FBI agent was paid by Agron Neza to hit Rama's opponents
Politiko
2023-09-22 16:32:57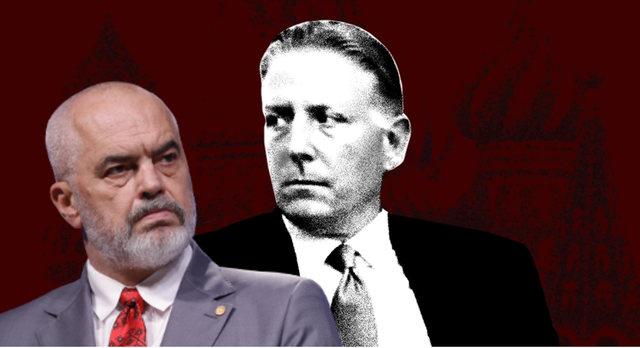 Former FBI counterintelligence chief McGonigal will plead guilty to a bribery conspiracy after allegedly taking $225,000 from a former Albanian intelligence officer while still at the FBI.
He previously pleaded guilty to helping a Russian oligarch, Oleg Deripaska, whom he investigated.
A Washington Post article states that one of the indictments filed in Washington accuses McGonigal of concealing $225,000 in payments he allegedly received from Person A, described in charging documents as a New Jersey employee decades ago by an Albanian intelligence agency, and who The Post has reported is Agron Neza.
McGonigal is also accused of acting to further the interests of Person A since at least August 2017 and continuing after his retirement from the FBI, while failing to disclose the relationship, as well as an "ongoing relationship with the Prime Minister of Albania ", Edi Rama. According to the indictment, McGonigal received $225,000 in cash from Person A in late 2017.
Months later, the FBI at McGonigal's instigation opened an investigation into an American lobbyist for Rama's main opposition political party in Albania, an investigation that used Person A as a source of information, prosecutors alleged.
On a separate trip to Austria in 2017, McGonigal and a Justice Department prosecutor interviewed an Albanian politician to whom McGonigal had been introduced by Person A, and who wanted someone to investigate a death threat charged in the indictment .
Charles McGonigal's Washington, DC lawsuit
Një vit më pas, McGonigal dyshohet se i kërkoi ndërlidhësit të FBI-së me Kombet e Bashkuara të organizonte një takim me ambasadoren e atëhershme të SHBA, Nikki Haley , ose një zyrtar tjetër të lartë, si dhe një ish-ministër boshnjak të mbrojtjes dhe themelues të një kompanie farmaceutike boshnjake.
Aktakuza thoshte se takimi do të kishte përfituar nga personi A, dhe në atë kohë McGonigal sugjeroi që kompania farmaceutike t'i paguante gjysmë milioni dollarë një kompanie të regjistruar te Personi A për organizimin e takimit.
At his plea hearing in New York, McGonigal said: "I understand what my actions resulted in and I deeply regret it." Facing sentencing on December 14, he added: "I stand before you in this court to take full responsibility as my actions were never intended to hurt the United States, the FBI, my family and friends."