Elvana Gjata met Dua Lipa, speaks with admiration about her
Politiko
2022-08-10 19:28:00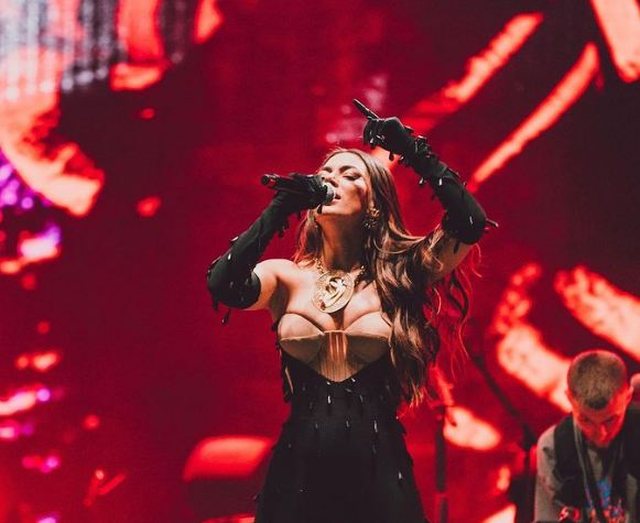 Elvana Gjata spent time with Dua Lipa and her family. Elvana has shown through Instagram that she has met Dua and writes how much she admires him for his achievements.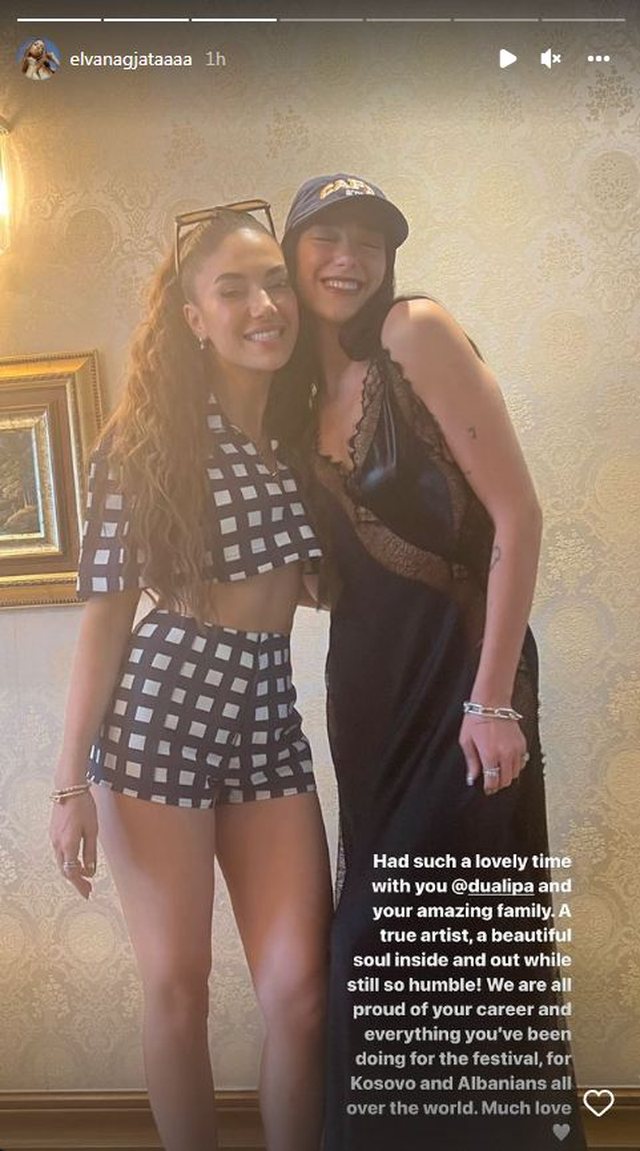 Elvana thanked Dua for the Sunny Hill festival and said that all Albanians are proud of him. Also, she said that Dua has a beautiful and very big soul. Elvana also posted photos with Dua's father, Dukagjin.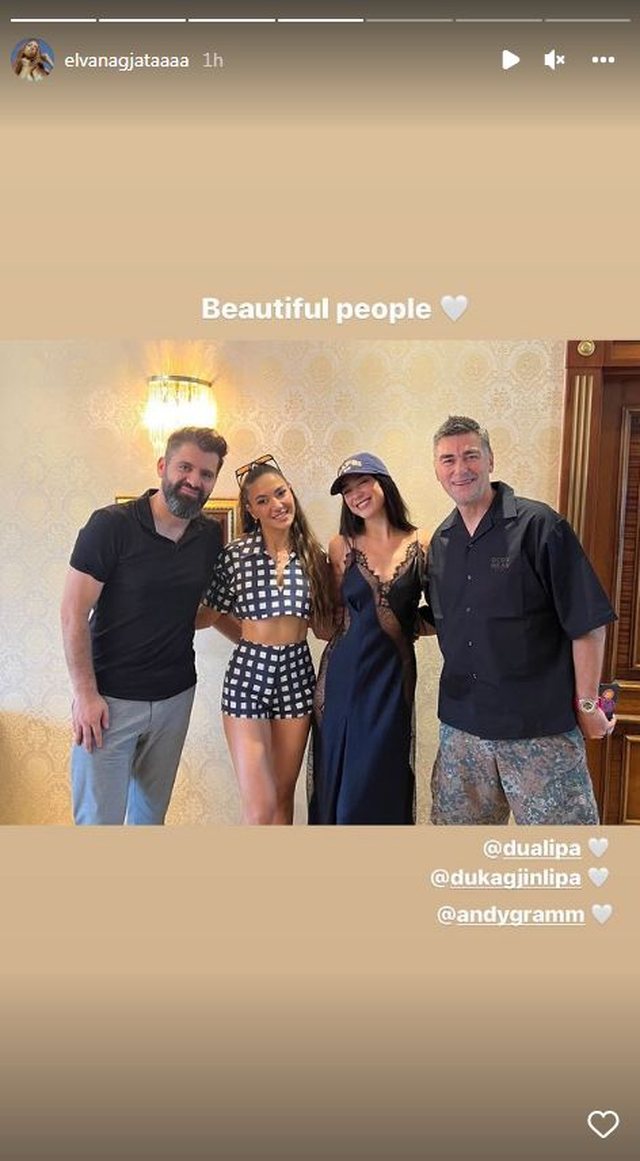 We remember that Elvana was one of the guests of the first night at "Sunny Hill Festival" in Pristina. It is not yet known if it will also be in Tirana, but soon we will understand who all the artists will be who will perform. So far, it is known that Fedez, the famous Italian artist, will be at Sunny Hill in Tirana.