"Sunny hill", Dua Lipa talks about the first tattoo: It reminds me of home
Politiko
2021-01-16 20:28:56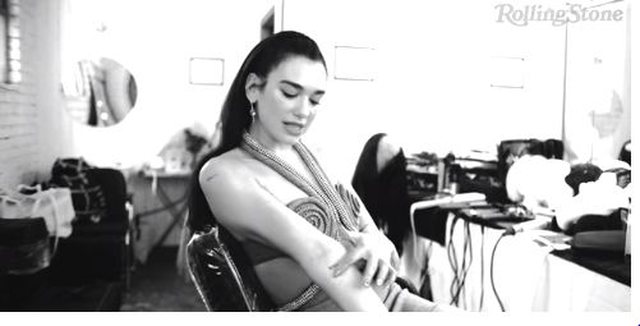 In the recent interview that Dua Lipa gave for "Rolling Stone" she also talked about her first tattoo and the meaning it carries.
The artist has shown that her first tattoo, in which she wrote "Sunny Hill", was done when she was 19 years old and means "Sun Hill", a neighborhood in Prishtina.
Dua has dedicated this tattoo to her parents who grew up in this neighborhood, but it is also the name of the Lipa family foundation.
I got my first tattoo when I was 19. This is here "Sunny hill", the neighborhood where my parents grew up in Kosovo. It is translated into English because in Albanian it says "Sunshine Coast". It always reminds me of home. It's as well as the name of the foundation and the festival that we organize in Prishtina " , said Dua Lipa.