Balla-Alibeajt: We have the legitimacy to elect the President himself
Politiko
2022-05-26 15:06:38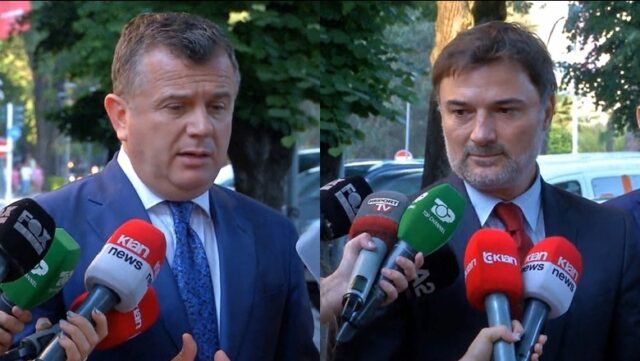 After Enkelejd Alibeaj said that the SP does not have the votes to elect the president, came the answer of Taulant Ballës.
The leader of the SP group said in a statement to the media that the Socialists have the legitimacy to elect the president themselves, but would like to elect him with 84 votes. Balla said negotiations are ongoing with other parliamentary groups.
"The only condition we had was to have a president completely different from Ilir Meta. It was the biggest advertisement for the place. Albania deserves a president who is really above the parties. I think all parties should take this process responsibly.
In two rounds 2-3 we told you propose. We have not received a written proposal from the DP. Participation in the process is a constitutional responsibility neither party is participating in the process because of the other party. I have communicated with the other two opposition parliamentary groups with which we will continue in the coming weeks. Negotiations between them will continue.
It is very wrong that we do not have legitimacy, we have the votes, but we would like it to be resolved with 84 votes. If this right is not exercised by the opposition, we will exercise our right. "We will not give the president to any political party", said Balla.