Refuses the confrontation in the Assembly, Rama reacts again on social networks to the McGonigal scandal
Politiko
2023-02-03 19:05:22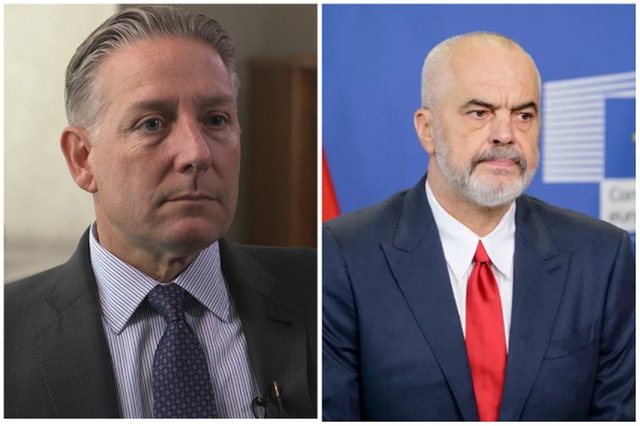 The head of the government, Edi Rama, has reacted again to the McGonigal scandal in which he was involved. He has not given any explanation, but has attacked the opposition, usual behavior whenever he finds himself in difficulties.
Rama did not go to the Parliament to face the opposition, while he considers the accusations against him to be politically motivated. But it is not the opposition that raised the charges against Rama.
His lobbying of 225 thousand dollars is written in the indictment of the American authorities against McGonigal, write the most prestigious foreign media, while SPAK has started the investigations.
"Never has any opposition in any time until today polluted the public environment so badly, so spread over all the communication channels with the tongue out and the body writhing from the non-stop fabrication of the most extreme filth! This is the consequence of the fatal kiss with a dead person.
Never more miserable, more degraded, more disfigured and unbalanced has the opposition politics ever appeared with its loudspeakers; the void of ideas, the constipation of communication, the amount of lies and nonsense released into the air have never been so sad", writes Rama.
Never more miserable, more degraded, more disfigured and unbalanced has the opposition politics ever appeared with its loudspeakers; never has the emptiness of ideas, the constipation of communication, the amount of lies and nonsense released into the air been so painful!

— Edi Rama (@ediramaal)

February 3, 2023