Berisha appealed to the international community: Stop any intervention of Edi Rama in the affairs of Kosovo
Politiko
2023-09-29 12:47:20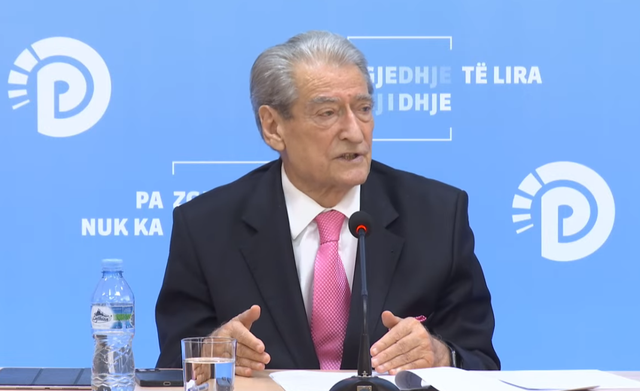 Chief Democrat Sali Berisha has called on the international community to stop any attempt by Edi Rama to interfere in the internal affairs of Kosovo.
Berisha said that Rama did not call the attack on the Kosovo Police a terrorist act, nor did he express condolences for the killed officer. According to him, Rama intends to divide Kosovo.
"I express my appreciation and support for the requests of the Kosovo authorities for an international investigation. I consider it very necessary that the terrorist act, which Edi Rama never pronounced as such. He called it a criminal act. Initially, he did not even express condolences for Afrim Bunjak.
He never pointed his hand at Vucic. Even after declaring national mourning, Vučić did not exist in his vocabulary.
The international investigation is very important to build attitudes, to impose sanctions on Vučić and Serbia as a necessary tool to make Belgrade more realistic towards developments in the region.
While my call to the international community is: stop any intervention of Edi Rama in the affairs of Kosovo because he has the most evil, destabilizing goals, aims at the division of Kosovo and his survival as a man who is important for solving the problem" , said Berisha.