Statements by Yuri Kim, Berisha: If Edi Rama had made them, 'non-women' is Soros' decision
Politiko
2022-09-30 12:53:47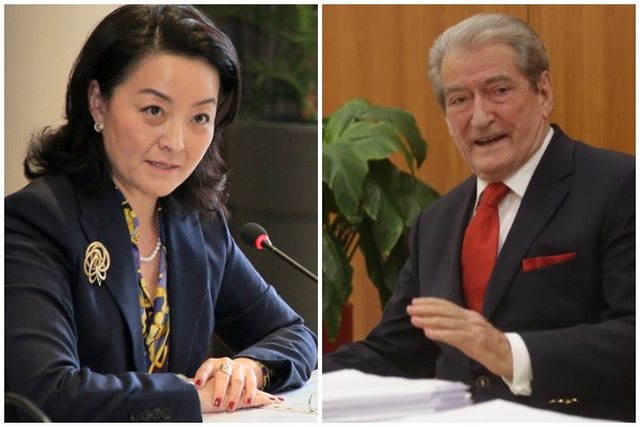 The head of the Democratic Party, Sali Berisha, reacted after the statement of the American ambassador, Yuri Kim, who said that there will be meetings with all Albanian politicians, but only those who have been sanctioned for corruption.
At the weekly conference, Berisha said that her statements are the same as if they were written by Prime Minister Rama. Berisha said that the American ambassadors also meet with supporters or supporters of Russian President Vladimir Putin.
Berisha said that 'non-women' will be a decision of George Soros alone.
"There are some inaccuracies, not small ones. First, the ambassador's pledge that American officials, including her personally, do not meet with targeted persons, is a statement as if Edi Rama had made it. Why do I say that? Because it's a lie and it's not true. Senior officials of DASH meet with designs, even with puppets or followers of Vladimir Putin. This is an untrue thing. PD remains committed to very good relations with the US. The US is the main security shareholder of the free world, and we, in opposition and in power, believe that we must make every possible contribution that this function is fulfilled in the best interest of the country and world peace. Of course, there is no question here of relations with Soros and his mafia. There is a solemn vow. Non-grata will be the DP's decision for Soros. In this particular case,, said Berisha.