Session for 'Babale', Noka: Xhafa clan in attack against Salianji with mounted processes
Politiko
2022-07-04 15:08:48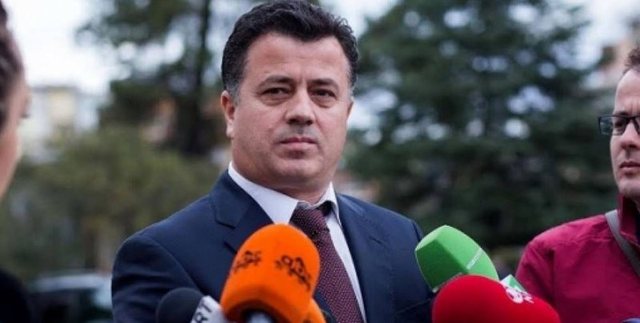 The General Secretary of the DP, Flamur Noka, has reacted after the postponement of the judicial process against MP Ervin Salianji regarding the accusations and punishment for the "Babalja" case.
In a post on Facebook, Noka writes that Salianji published the investigation of a journalist that proved that the brother of former minister Fatmir Xhafaj was involved in drug trafficking. Noka adds that after the trials and hearings of Salianj, the hand of Rama and former minister Xhafaj is hidden.
Noka's post:
Colleague Ervin Salianji made public the journalist's investigation that proved that the brother of the "revivalist" Fatmir Xhafa continued to organize drug trafficking.
With court proceedings mounted in the first instance and on appeal, the drug fraternity has attacked the deputy of the Democratic Party with the accusation that he has damaged the image that they have established in Italy and Venezuela with the "sweat of their brow".
Part of the plan to silence MP Salianji are judges with friendly ties to the Xhafa clan, agents of SHISH, false witnesses, and above these are the two narco-statesmen Edi Rama and Fatmir Xhafa.
This also happens, that a fugitive has faith in justice.