"100,000 lek", revealed the wiretapping that led to the arrest of the Trauma Hospital doctor
Politiko
2022-09-26 12:37:19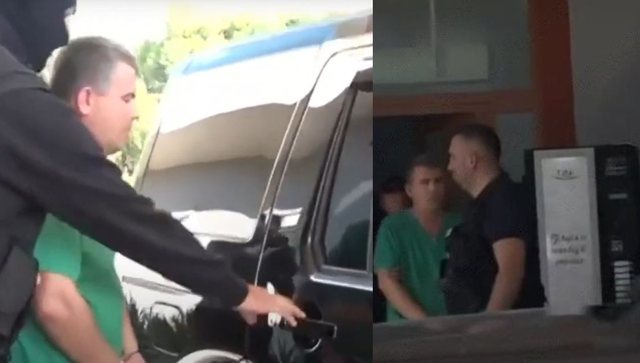 Reanimation doctor Fitim Marku was arrested on Friday after he was caught giving bribes while on duty at the Trauma Hospital. Mark was arrested wearing a doctor's uniform, while today it was reported that his health condition has worsened.
Euroneës Albania has secured the interceptions that have led to the arrest of the Trauma Hospital doctor. It is a conversation between doctor Fitim Marku and an agent disguised as a patient.
It is about a patient who wants to have a scan, to whom the nurse, after receiving the data, instructs him to go to the room where the scan is performed. There the patient meets the doctor who mentions the money he has to pay. Mark asks the patient for 100,000 lek to get the scanner disk and both agree.
Excerpts from the intercepts:
Agent - She told me to wait here in the corridor.
Doctor - Ok tell me, how do you have the opportunity now?
Agent - Tell me man, tell me.
Doctor - Yes, here it is full of people.
Agent - How much?
Doctor - Yes, one hundred.
Agent - 100 thousand ALL?
Doctor - Yes.
Agent - Ok.
Doctor - That we share these with the others.
Agent - They are your job. How much do I get the disc for? How late?
Doctor - As soon as I get it ready, I'll bring it out.
Agent - Ok.