"Are you on your own", the moment when Silva Bino avoids journalists after leaving SPAK
Politiko
2023-06-06 12:44:17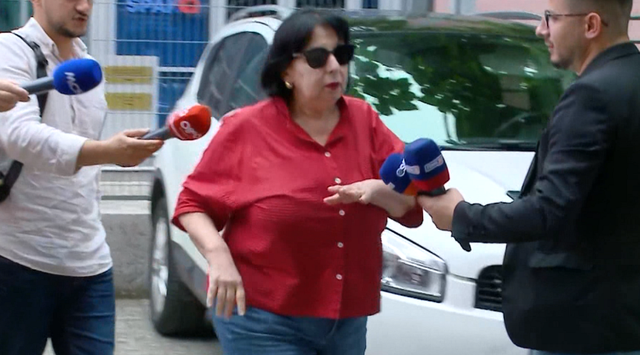 The head of the Department of Epidemiology and Infectious Diseases at ISHP, Silva Bino, appeared today at the premises of the Special Prosecutor's Office.
Bino stayed for about 1 hour at SPAK, while the reason why he was called is still unknown.
After the testimony, Bino refused to speak to the media. She even avoided it, saying that it has nothing to do with any issue.
"Not now, please. Are you in your right mind? No, I'm not related. Please" , said Bino.
Her call to SPAK comes a few days after the arrest of the General Secretary of the Ministry of Health, Joana Duro, and specialist Laureta Shteto.
According to the investigations, Duro had received 330,000 ALL in bribes from the administrator of a company with the aim of illegally benefiting from the tender developed by the Ministry of Health and Social Protection for Lot 1.