Kilometer queues in Kakavijë/ Albanian emigrants abandoned, the 'silent' state in front of Greece
Politiko
2022-08-13 11:18:21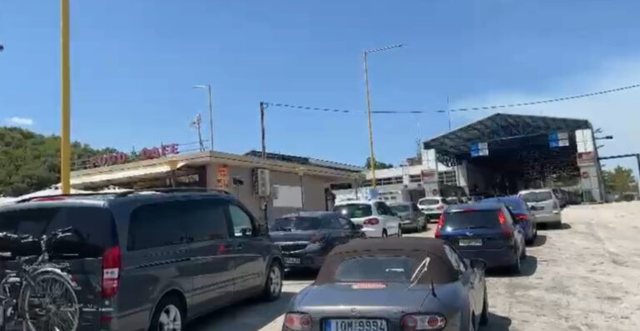 Kilometer long queues have been forming at the border point of Kakavija for many hours, due to the influx of Albanian emigrants returning to their homeland.
The Greek side is working with two counters, despite the high number of immigrants waiting. Faced with this recurring situation, the Albanian state has not taken any measures.
Immigrants are once again left without the support of their state, which does not intervene to solve the problem at the border.
The images of the humanitarian crisis of August 2020, where thousands of Albanians were stranded at the border for several consecutive days, where the temperatures were high, without water and food, have not yet been forgotten.
And only after one victim was recorded, the Albanian government took the trouble to reach an agreement with the neighboring authorities.
A 10-year-old boy was killed by an ambulance while he was waiting with his family to cross the border.