Rama demands dialogue with the opposition: Give ideas on how to conduct the campaign without tightening anti-Covid measures
Politiko
2021-02-22 20:22:54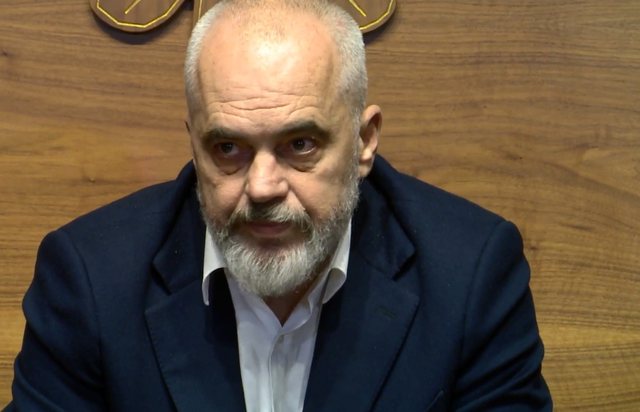 Prime Minister Edi Rama has reached out to the opposition to find a common way to conduct the election campaign until April 25 without tightening anti-Covid measures.
Given the fact that many representatives of political parties violate the measures imposed by the Technical Committee of Experts, Rama has sought to discuss common ideas on how to continue the election campaign, thus avoiding fines against political entities and businesses where meetings are held.
"Those who open the doors of the premises, should not open it because they pay, they are the ones who are harmed, they risk closing their business. They must reject it. When you think that the president the father of this whole family, the guardian of all parties is the first to set the catastrophic example, that is misfortune. For my part, I remind my colleagues that we do not need those who stay out of contact with more than 10 people in the face of human health, to hell with it all, this is A and ZH. So I personally do not cross this line.
Është një sfidë shumë e madhe se di si mund të realizohet në arenën politike që forcat kryesore ne garë të merren vesh që çfarë do bëjnë deri në 25 prill. Mos harroni se është automatike se çdo shtrëngim masash interpretohet si reagim diktatorial për të zvogëluar hapësirën e fitimtarëve që po vijnë për tu shtrirë në pallatin e perandorit.
It is not a matter of personal cost, but of effect. We are discussing a way to agree, referring to the experts and getting the opinions of the expert committees, that with any punished exceptions, the representatives of the majority respect them, let others talk about a common idea of ​​how it will develop. this campaign, who will be the frameworks for communicating with the public. Everything is disputed for 1001 reasons, that in the campaign everything that happens tends to turn in favor and disadvantage for the opponent. "It is difficult to restrain him if there was no consensus, " said the prime minister.