Greek court rules Angela Martin's husband, the couple leaves for Milan
Politiko
2021-09-10 13:37:02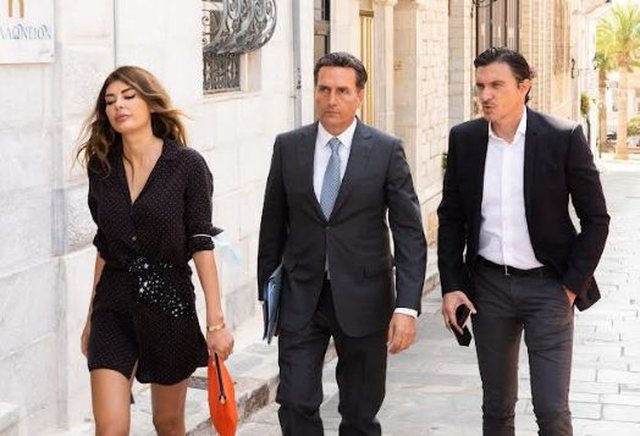 The husband of the Albanian model Angela Martini, the businessman Dragos Savulescu announced today the Court of Appeal in Syros, Greece has blocked a Romanian attempt for his extradition.
The court sided with Savulescu, agreeing that Romania had no power to force his extradition from Greece, and ordered an immediate termination of a Romanian arrest warrant.
The model's husband was arrested on the island of Mykonos on August 9, following an arrest warrant issued by Interpol. The Court of Appeal in Naples, Italy, where Savulescu is a resident, has previously rejected the extradition request to Romania, while legally recognizing the case in Italy and has applied an amnesty to the sentence, under Italian law.
As he left the court in Syros, Dragos Savulescu said: "We are pleased that the court in Greece has accepted that the extradition order is legally undeserved and that I have the right to return to Italy.
"Although the last few weeks have been hell, my arrest in Mykonos has at least proved again how the Romanian authorities are willing to abuse Italian and European law by following an order where they have no authority to do so."
The couple left Mykonos after the court hearing and returned to their home in Milan. As Martin said: "I am very happy. I feel like this nightmare is finally over."
He has denied allegations that he fled Romania to escape prison, insisting he is already a legal resident of Italy. The couple, who got married in the United States in 2017, say they are determined to clear Savulescu's name and denounce the "abusive" system in Romania. "We have been silent for three years, but enough is enough," said Mr. Savulescu.